The Australian Border Force (ABF) hosted government and industry participants in Sydney for part 2 of the annual Australian Trusted Trader (ATT) Symposium in June 2022, following the virtual session held in March.
At the first in-person ATT Symposium since 2019, participants came together to recognise and celebrate the program's collaborative approach to facilitating legitimate trade, strengthening supply chain security and detecting illicit trade activity.
Trusted traders had the opportunity to hear from, and speak with, representatives from:
ABF
Department of Home Affairs
Anti-Dumping Commission
Simplified Trade System Implementation Taskforce
Department of Agriculture, Fisheries and Forestry (DAFF)
Australian Graduate School of Policing and Security, Charles Sturt University.
In his address ABF Commissioner, Michael Outram APM, said the ATT program was key to the ABF's commitment to countering criminal infiltration at the border. He reminded trusted traders that the relationships built between government and industry through the program 'continuously contribute to the ABF's holistic efforts to protect the Australian border and all Australian businesses against infiltration by criminal actors'.
Another highlight of the morning session focused on how trusted traders might strengthen their businesses' cyber resilience. Nishant Rao, A/g Director Digital Economy Resilience and Market Reform, delivered an exceptional session on practical resources and initiatives to strengthen cyber resilience in the economy.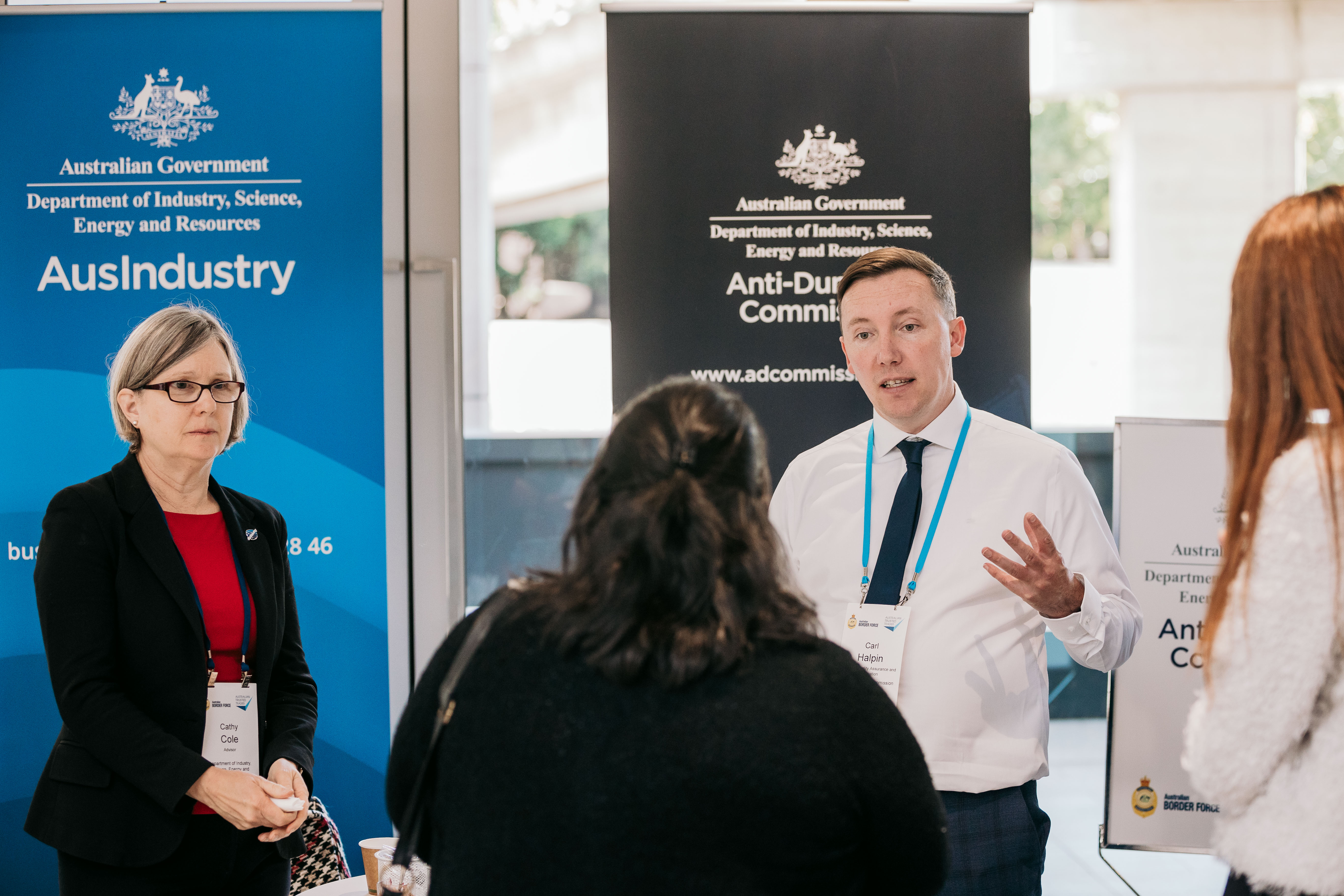 The afternoon program offered a series of smaller educational and operational sessions, as well as informal conversation booths, which provided trusted traders with an opportunity to speak directly with subject matter experts on trade and border issues.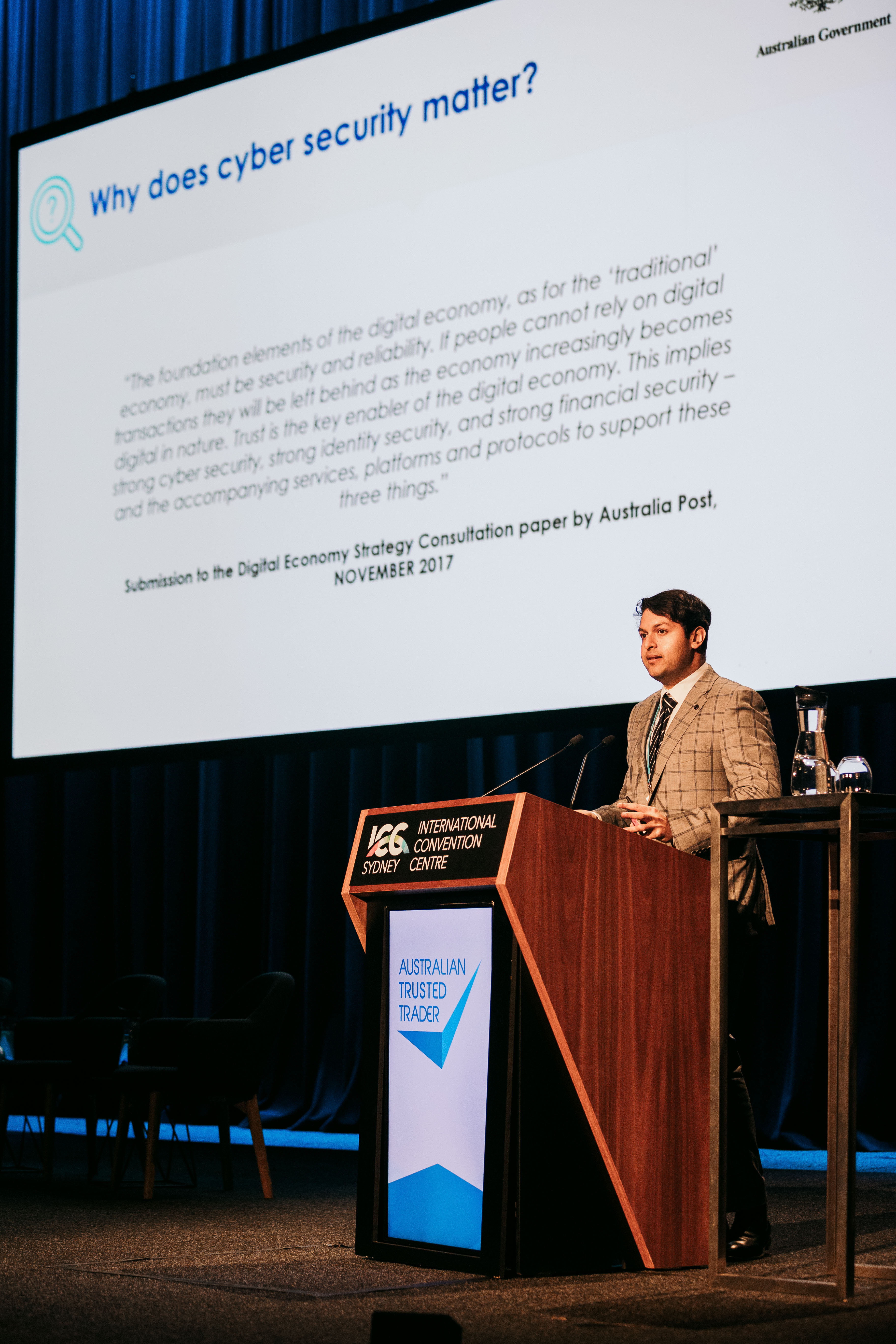 The day ended with an interactive panel discussion on preparing for the future of international trade. Each panelist was asked to describe the future of international trade from their perspective—and a fascinating discussion ensued.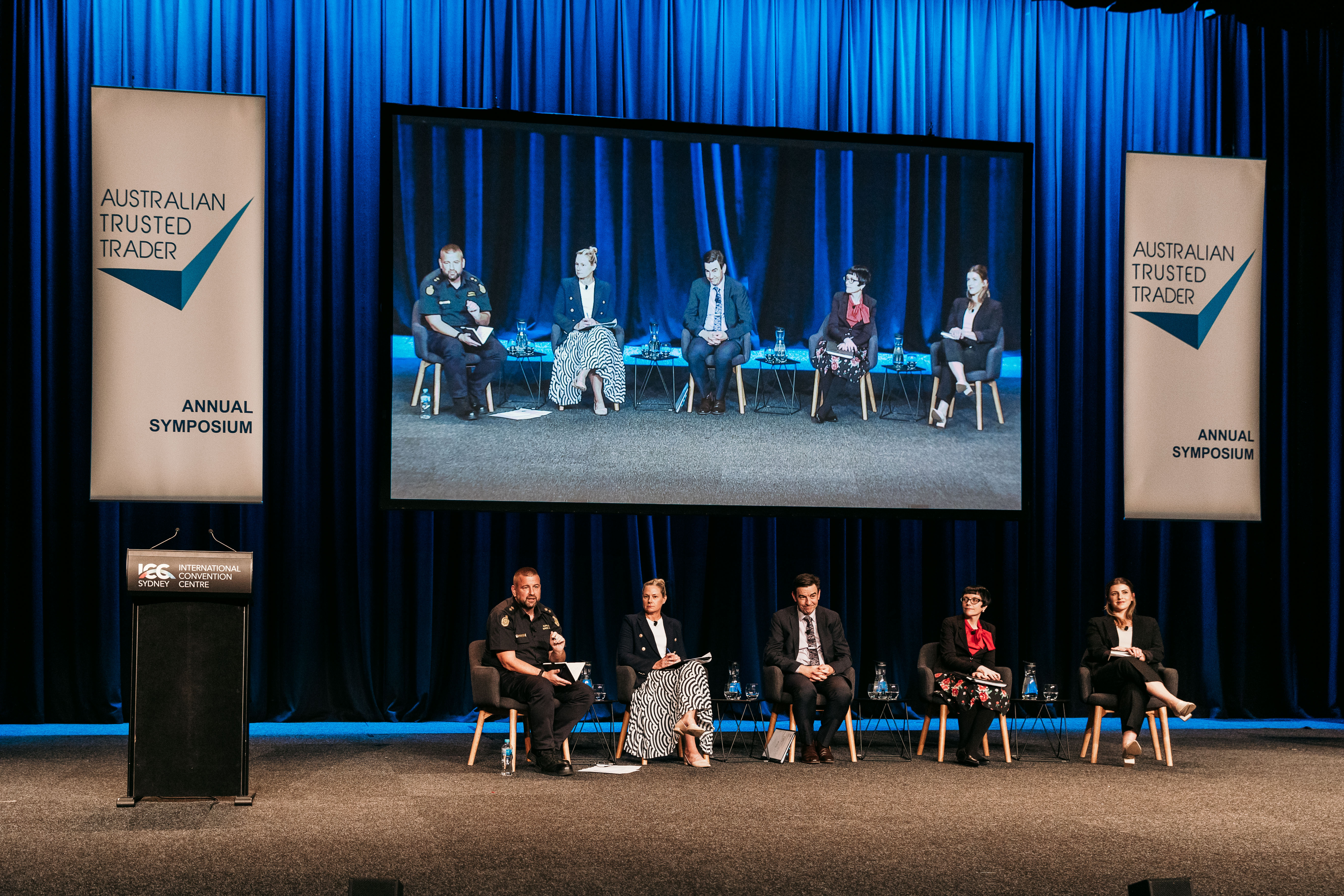 'Maintaining a balance between trade facilitation and the security of Australia's borders remains our core objective and a key challenge. This is the balance we are continuously trying to improve and one that we believe is key to sustaining the future of international trade in Australia', said Vanessa Holben, Deputy Comptroller-General of Customs.
The symposium was considered a successful occasion for attendees to contribute to the future of trade and supply chain integrity.