On 17-18 February 2022, WCO Asia Pacific Vice-chair was invited by WCO Secretariat to attend the 17th Global Meeting of the Regional Entities Established by the WCO Members and the Council Vice-chairs' Offices. The meeting that organized in a hybrid format was chaired by Mr Larry Liza, the Director of ROCB ESA and attended by all regional Vice-chairs, ROCBs, RILOs, and Regional Entities such as Regional Training Centers (RTCs), Regional Customs Laboratories (RCLs) and Regional Dog Training Centers (RDTCs) across the world. 
The meeting officially opened with the remarks delivered by the Director of WCO Capacity Building Directorate, Mr Taeil Kang. Then, updated guidance, training programme and tools were presented to get feedback and support from the Global Meeting participants, such as WCO Guide to Managing Customs' Human Capital through Crisis and Beyond, WCO Middle Management Development (MMD) Training Programme and WCO Learning and Development Evaluation Tools. Positive feedback was received, and the meeting participants thanked WCO Secretariat for their hard work.
The meeting becomes more interesting by updating information and sharing best practices from interested Regional Entities about the current activities and programs conducted in their respective areas regarding the capacity building. In addition, the ROCBs from six regions also conveyed the progress report of the capacity building program of the region. All delegates of the Global Meeting appreciated the sessions and thanked all the speakers for their fruitful information.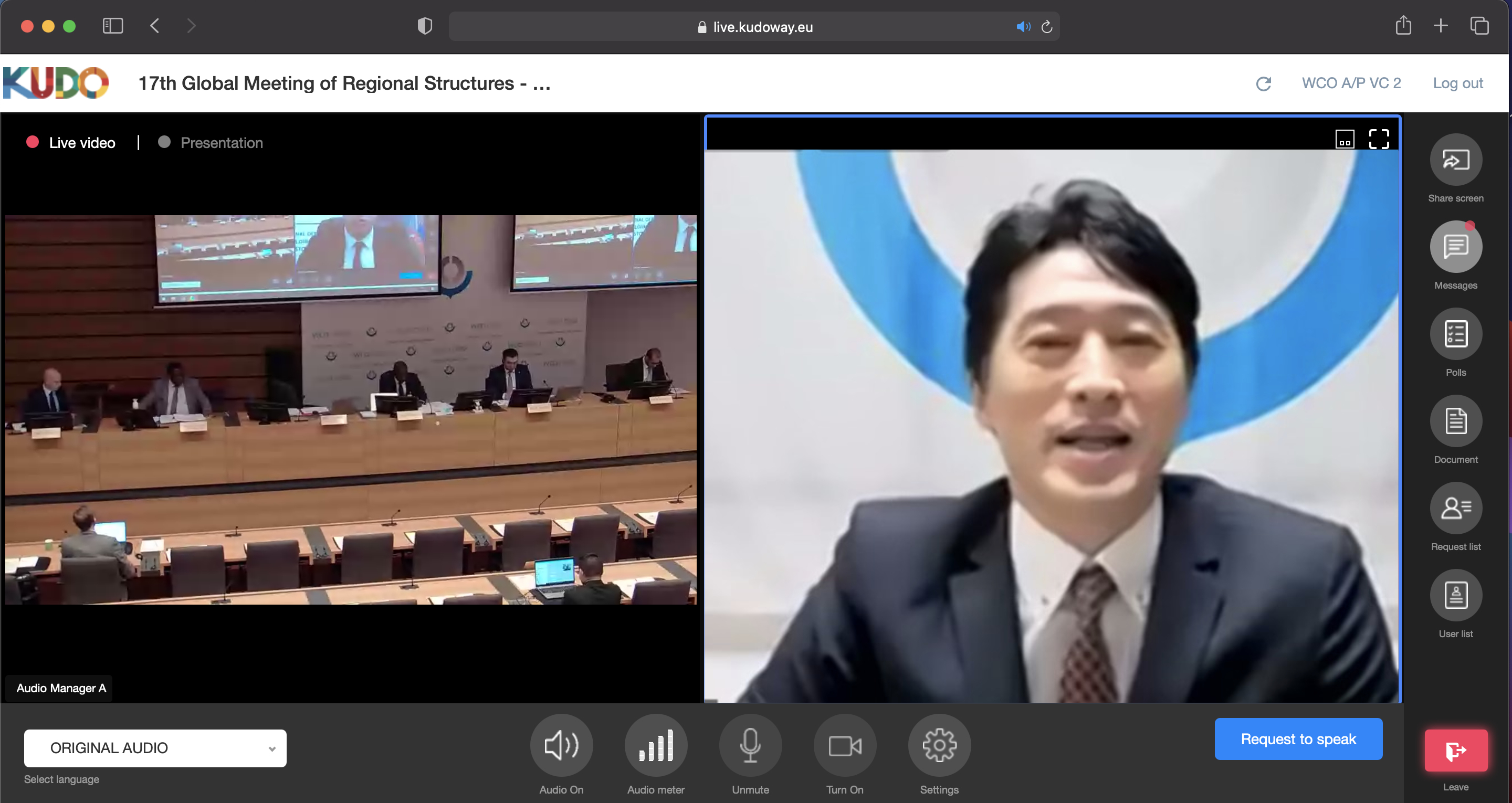 On the agenda item number XV Election of the Chairperson and Vice-Chairperson for the 18th Session of the Global Meeting, WCO Asia Pacific Vice-chair nominated Mr Norikazu Kuramoto as the Chairperson for the 18th Session of the Global Meeting and the proposal was fully supported by all meeting participants. Congratulations to Mr Kuramoto for the new chairmanship. We wish him the best for the future ahead.
Together, we are echoing Asia Pacific!