Jakarta (3/10/2020) – Indonesia Customs successfully held the commemoration of the 74th National Customs Day virtually. The theme of this year celebration was "Complements Diversity to Build the Nation in Togetherness" presented with fascinating concept that can be seen from the participant's dress code; the combination of ceremonial uniform with traditional headdress. This commemoration was attended by Minister of Finance of the Republic of Indonesia, Deputy Minister of Finance of the Republic of Indonesia, Director General of Indonesia Customs, echelon 1 officials in Ministry of Finance, Customs Attaché in Jakarta and representatives of International organizations in Asia Pacific region, high officials, customs officers and former customs officers across Indonesia. As a whole, up to 2700 participants came up on both Zoom Meeting application and "Kanal Bea Cukai TV" YouTube live streaming to celebrate one of the biggest Indonesia Customs events.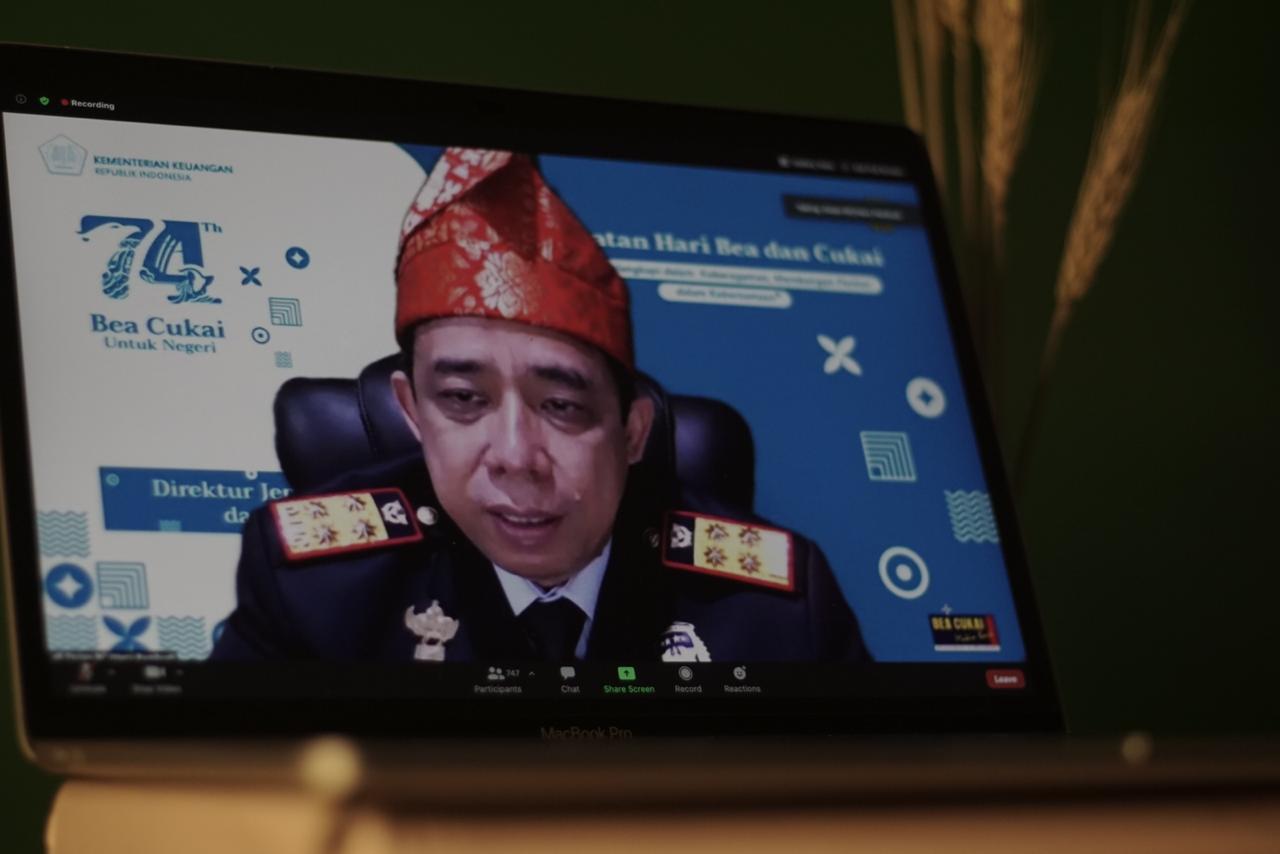 The celebration initiated with the performance of the official DGCE hymn "Mars Bea dan Cukai" with the touch of Javanese Gamelan instruments, encouraging testimonials from the former Director Generals of Indonesia and continued with the opening remarks from the Director General of Indonesia Customs. In his remarks, Mr. Heru Pambudi conveyed that the theme of the commemoration of 74th Indonesia Customs Day was "Complements Diversity to Build the Nation in Togetherness" which derived from the contemplation of 74 years establishment of Indonesia Customs. Various obstacles, difficulties, and even threats have forced Indonesian Customs to realize that every person, organization, and element of the nation is exceedingly diverse. And this diversity is a gift which, if organized properly, will create a beautiful harmony of Indonesia. Within an effort to become better, Heru hoped that the achievements of Indonesian Customs will continue to increase, both in domestic contributions such as providing trade facilities, as well as in the international level such as the mandate to become WCO Asia Pacific Vice-Chair.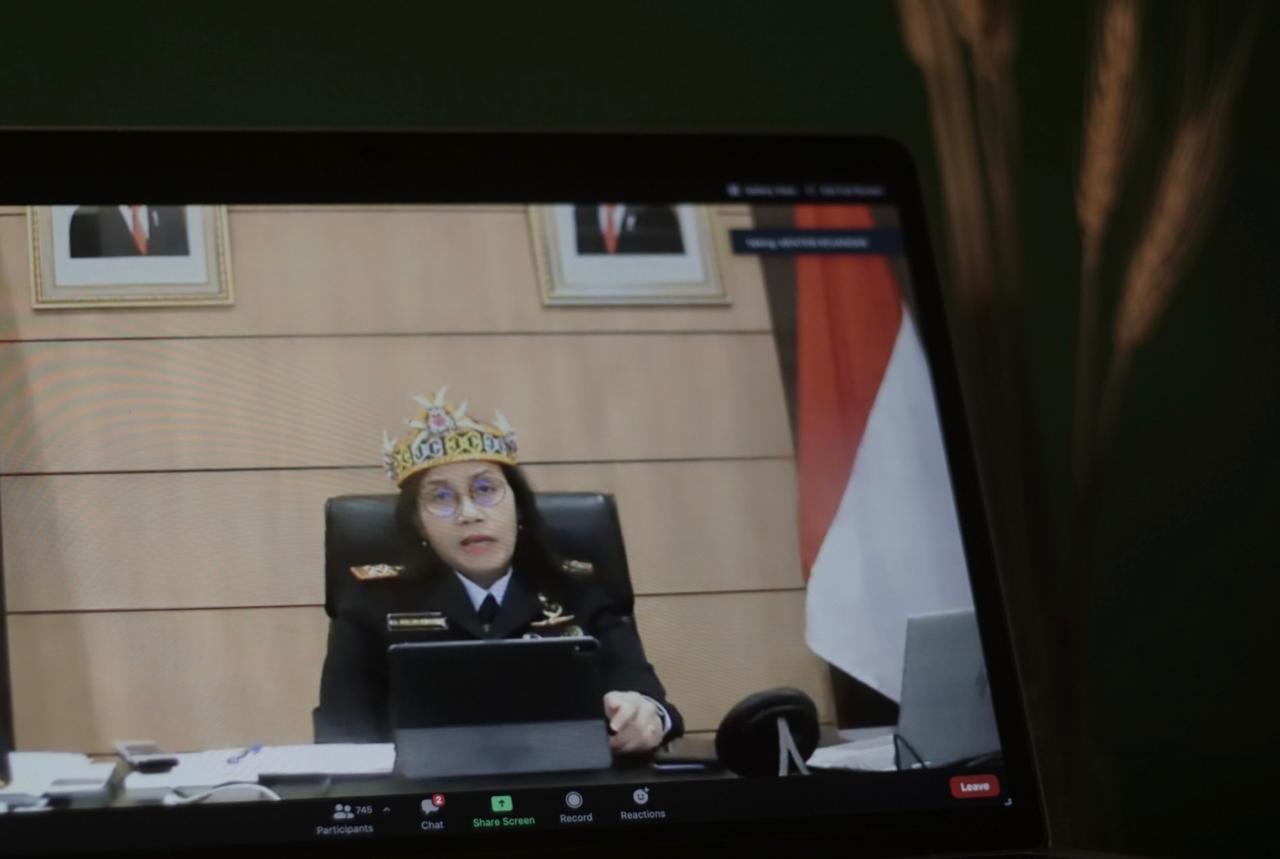 Minister of Finance, Sri Mulyani Indrawati, in her remarks congratulated all Indonesia Customs officials. She stated that during this unprecedented time, Customs Officials are dealing with various barriers and threats, and as the minister, she highly appreciated the accomplishment and commitment of Indonesia Customs to work at the forefront and continuously serve the Nation which is alignment with Customs duties and functions; trade facilitator and industrial assistance. The Minister hoped that all officers are able to contribute significantly and foster a spirit of unity to discharge all responsibilities. As the closure, she encouraged Indonesia Customs to be able to synergize and collaborate with the internal and external agencies in Ministry of Finance.
Afterwards, it was continued with live talk amongst all high officials and officers entitled "Greetings from Minister of Finance and Director General", announcement of winner of the several competitions to celebrate the 74th Indonesia Customs Day, as well as congratulations from echelon I officials of the Ministry of Finance. In this occasion, country representatives and international organizations also expressed felicitations as well as best wishes to Indonesia Customs which represented by: Head of ROCB A/P, Head of RILO A/P, Australia Border Force Commissioner, United States Customs Border Protection Attaché, Netherlands Customs Attaché, Belgium Customs Counselor, former Korean Service Attaché, Malaysia Customs Attaché, and First Secretary of New Zealand Customs to ASEAN.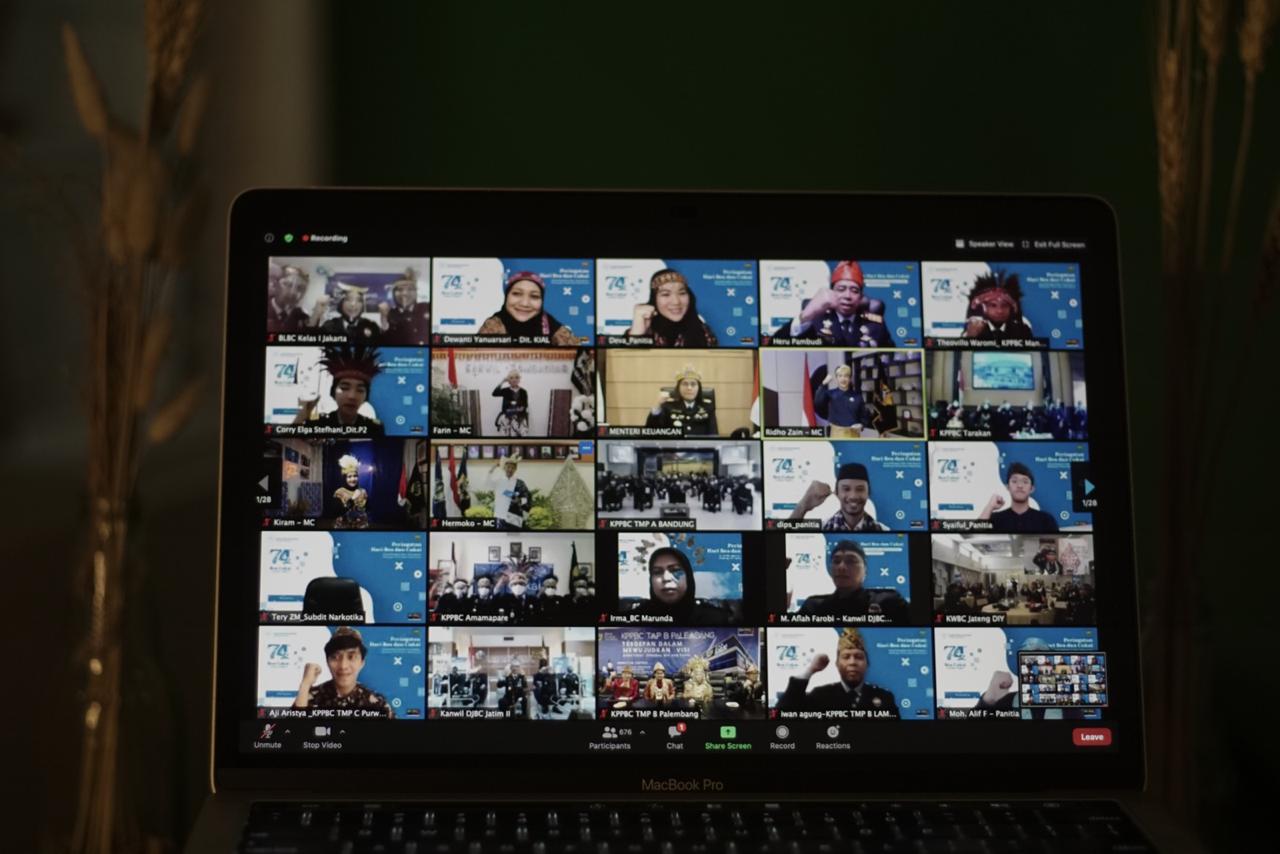 This commemoration is expected to trigger the enthusiasm of the Customs Officers to substantially contribute both on the national and international levels. Once again, congratulations, Indonesia Customs!
The video of Commemoration of the 74th Indonesia Customs Day is available on "Kanal Bea Cukai TV" YouTube at https://youtu.be/M4EFIlAgXLQ.