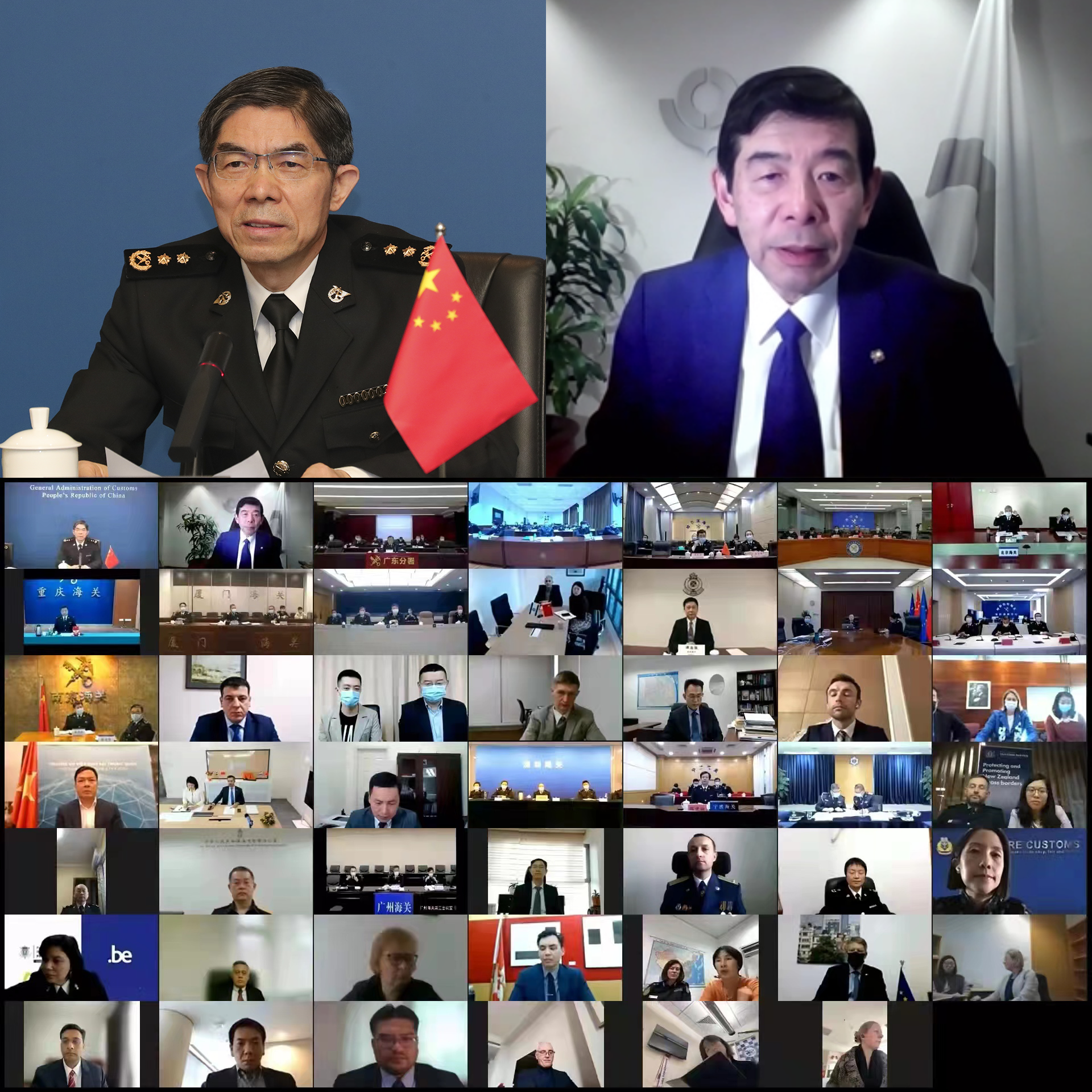 On January 26, 2022, China Customs hosted an event both off- and on-line to continue its tradition of celebrating the International Customs Day (ICD). Vice Minister Wang Lingjun of the General Administration of Customs of China (GACC) and other GACC representatives attended the celebration on site. Secretary General Kunio Mikuriya of the World Customs Organization (WCO), Representatives and Customs (Commercial/Agricultural) Attachés from nearly 30 countries and regions, and Chinese Customs officers from regional Customs districts joined the event via video link.
In his remarks, Vice Minister Wang Lingjun shared with the participants China Customs' progress in implementing Chinese President Xi Jinping's "Smart Customs, Smart Borders and Smart Connectivity" (3S) Initiative. He proposed that global Customs community jointly build Smart Customs through advanced technologies and innovative approaches, foster Smart Borders through information sharing and mutual recognition of control, and eventually achieve Smart Connectivity through closer cooperation with all stakeholders.
Secretary General Kunio Mikuriya commended China Customs' achievements in practicing the 3S Initiative, suggesting that the 3S Initiative aligns with the WCO's values of capitalizing on technology and innovation and ensuring connectivity at borders, and encouraged the international Customs community to work together to enhance data management and digital transformation.
The event included a panel discussion. Partners of several 3S pilot projects from China and seven other countries and regions shared their experience and views on how to further strengthen 3S cooperation among Customs and other stakeholders to boost economic and trade recovery. During the celebration, Vice Minister Wang Lingjun awarded 21 Chinese Customs officers with the WCO Certificate of Merit for their exceptional service in promoting digital and smart development.