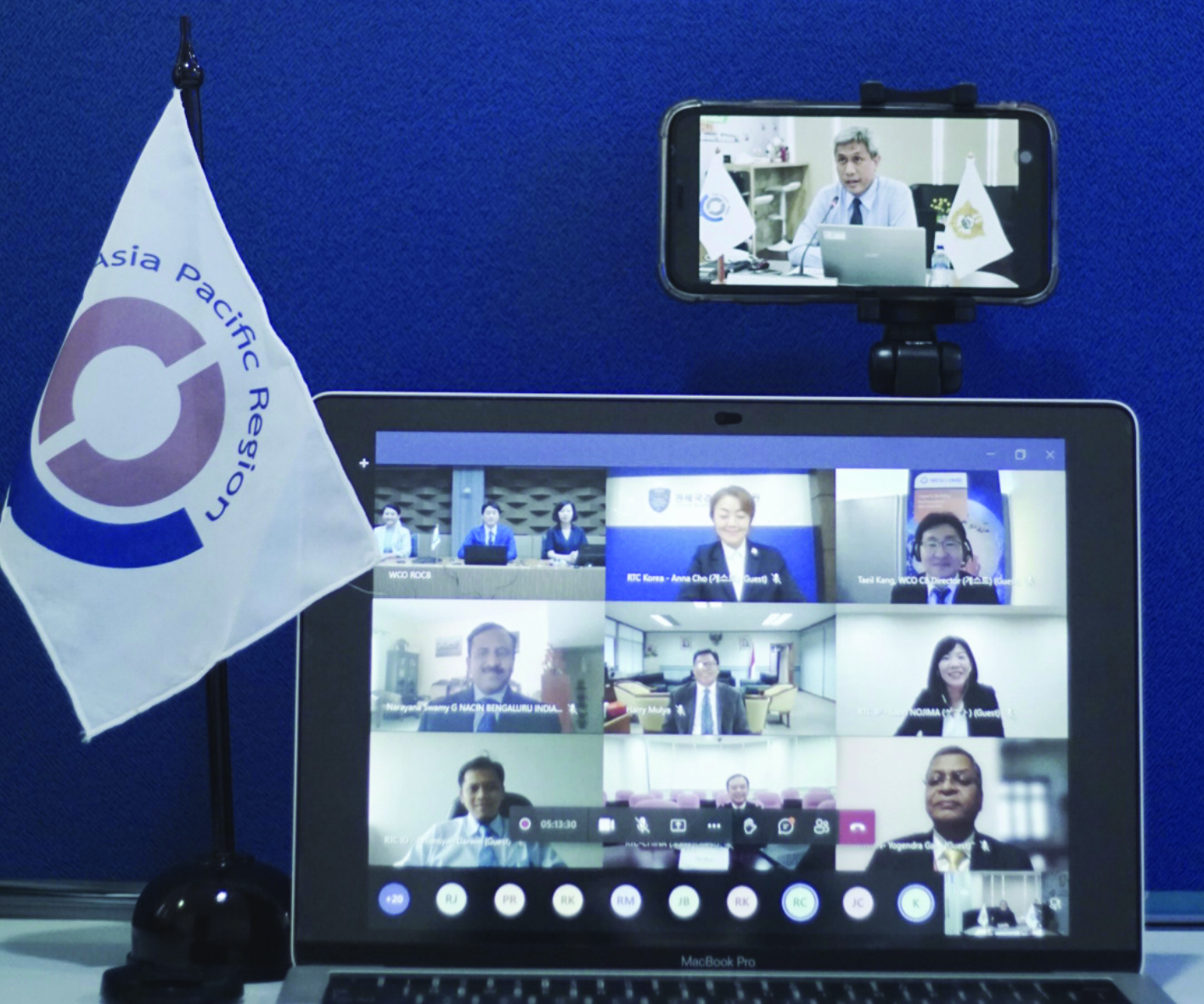 On 27-28 October 2021, Vice-chair was invited by the Head of ROCB A/P to attend the 19th Regional Training Center (RTC) Heads Meeting. This meeting aims to have the update of ROCB working plan and sharing sessions among RTCs best practices in practicing online training due to the COVID-19 Pandemic. Eight RTCs in Asia Pacific Region participated this meeting as well as two RTCs candidates from Iran Customs and Thai Customs as the observers.
This meeting started by the opening remarks delivered by Mr. Takashi Sato, Regional Development Region of the WCO for Asia Pacific Region. During his remarks, Mr. Sato stated that ROCB has a significant role to improve capacity building in the region, and with the support from RTCs and CCF, ROCB A/P has done an excellent job because the A/P region is the most active one in conducting capacity building programs. Further, he encouraged all RTCs and Member Administrations in the region to always prepare to the new norm and continue to improve the learning activities. In line with Mr. Sato's remarks, Head of ROCB /AP, Mr. Norizaku Kuramoto stated that ROCB A/P recognized the need for the capacity building in the region is high in number. On this matter, ROCB A/P always strived the best effort to serve training and capacity building programs in Asia Pacific. Further, he thanked all meeting participants for active participating because this meeting is a good opportunity to share information among RTCs.
The next agenda is the presentation from eight RTCs in the region. All RTCs committed to keep improving the training and learning programme even during this challenging time. Since virtual learning is the most effective method, the number of learning and activities of the RTCs are increased significantly. For training organizers, it may save the cost for travel and stay, increase number of participants and observers and create more diversified resource persons and lecturers. On the other hand, virtual learning can increase wider opportunity to all Customs Officers because it is possible to remotely join. Nevertheless, the in-class activities remained conducted with implementing health protocols and having COVID-19 test before entering the class.
During this meeting, the Islamic Republic of Iran Customs Administrations and Thai Customs also delivered the proposal to become the new Regional Dog Training Center and Regional Training Center in the region. Before wrapping up, participants also had the chance to share their views on the challenges and benefits of conducting virtual training based on their experiences. This information may give a good reference for members because they put all explanation given into practice.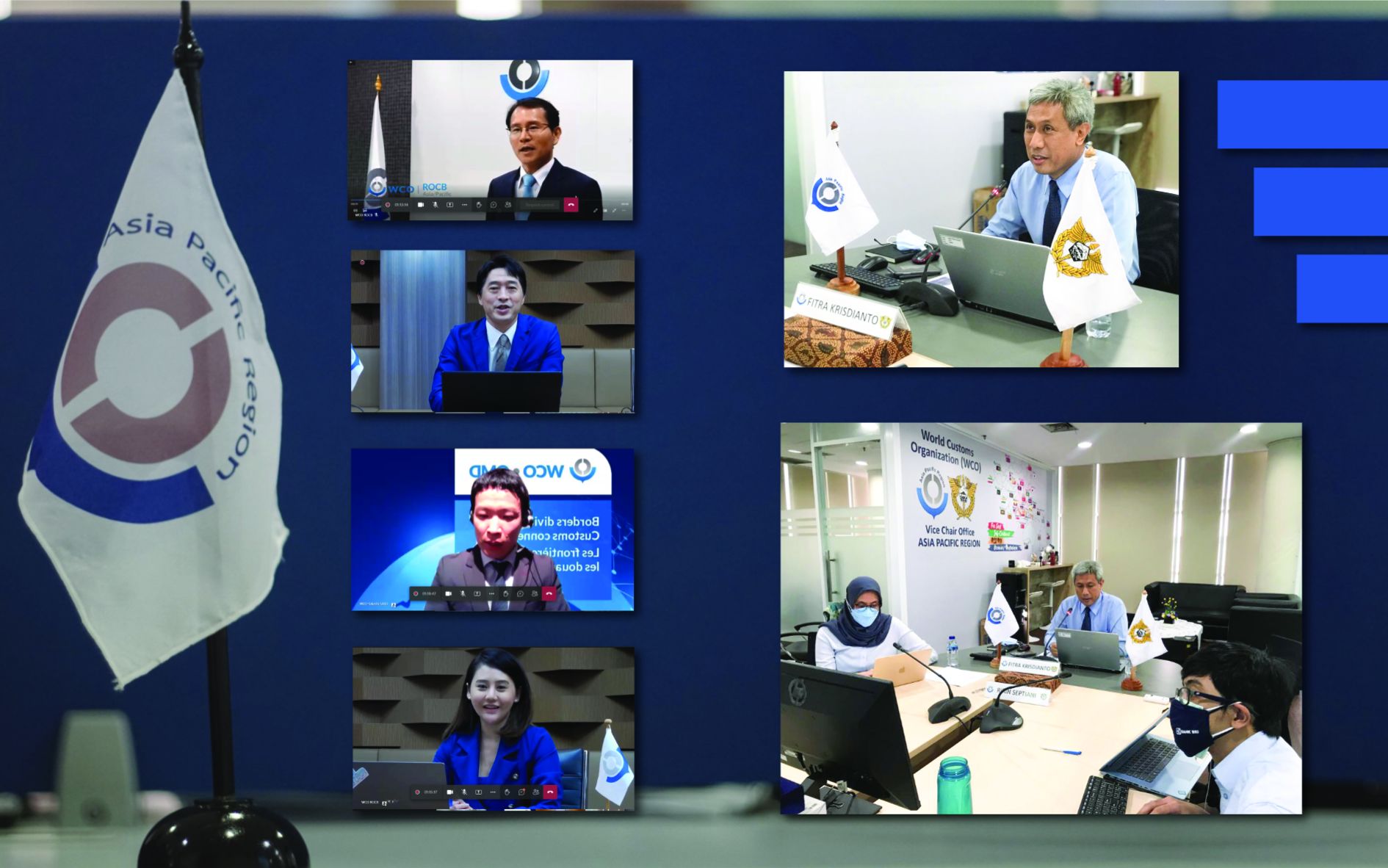 At the closing remarks, Dr. Taeil Kang, the Director of Capacity Building Directorate of the WCO and Mr. Norikazu Kuramoto took the opportunity to thank all the participants for their active participation and discussion in the 19th RTC Heads meeting.