On 18 March 2021, WCO Asia Pacific Vice-chair and other 5 (five) Regional Vice-chairs attended the Conference Call with WCO Secretary General and the Council Chair, Mr. Al-Khalifa from Bahrain Customs. The meeting served as a forum to follow-up on the actions emanating from the December 2020 Sessions of the WCO Policy Commission and Council, particularly regarding the matter of working methods and prioritization.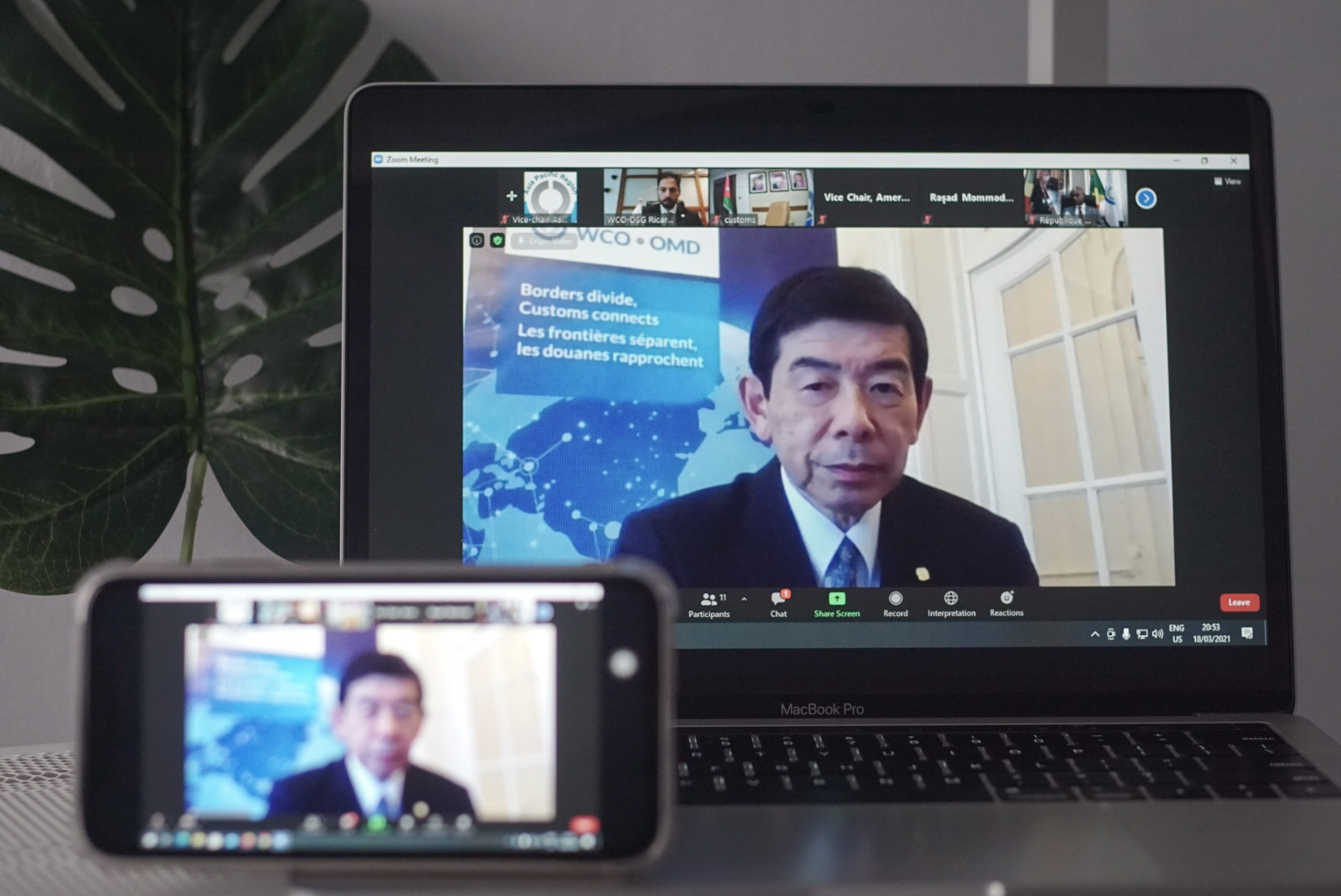 In his opening remarks, the Secretary General conveyed the updated priority programs and activities that have been conducted after the Council Session in December 2020, such as vaccine distribution as well as the passenger facilitation working group and Operation Stop II to fight illicit trade mainly to fight against organized crimes upon fake and counterfeit vaccine and other medicines. He also proposed the future meeting calendar to be discussed further with the regional Vice-chairs during the call.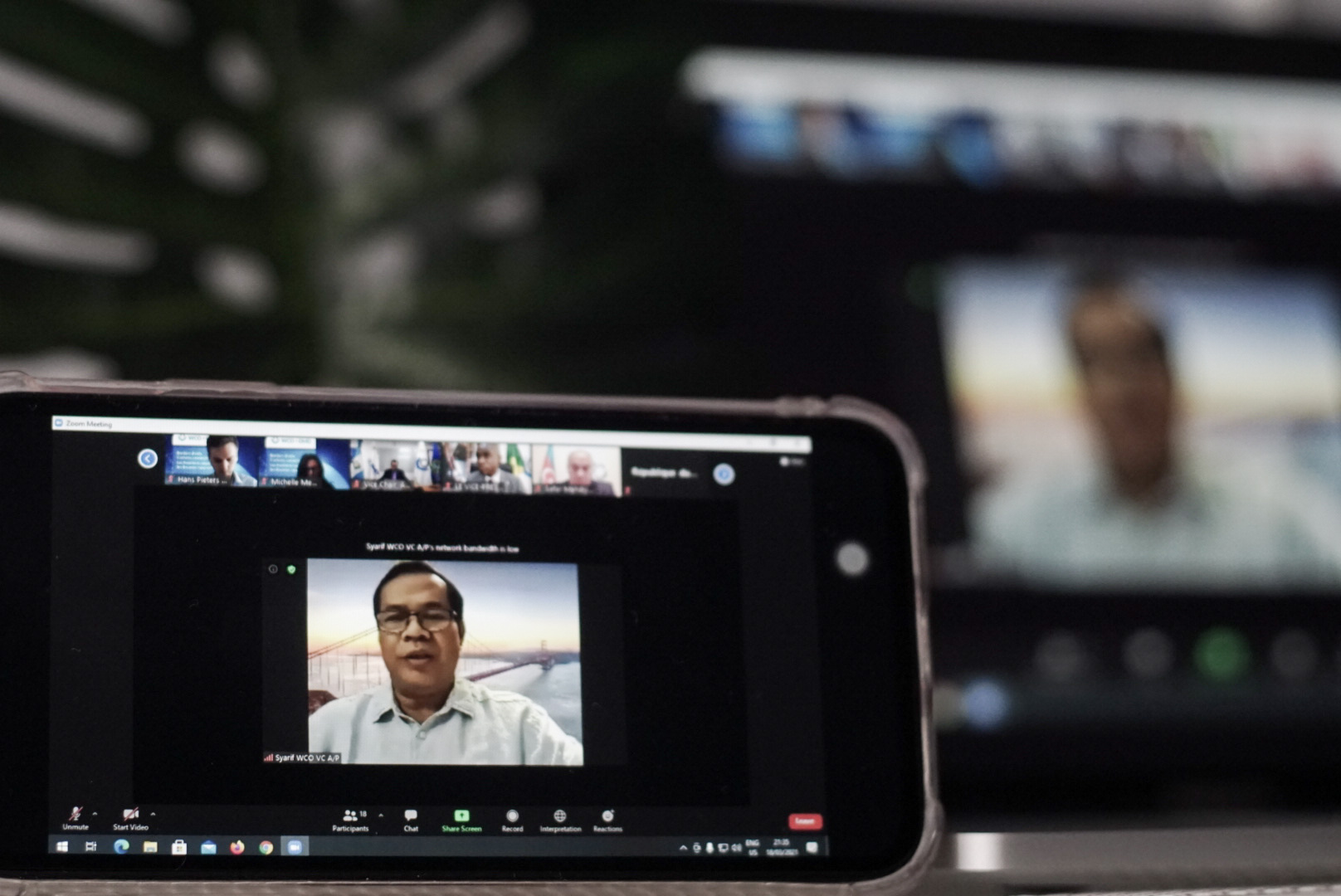 The conference call continued with discussing the Policy Commission and Council Session's outcome related to the working method and prioritization, especially the works and meetings that need to be done in upcoming months. As Mr. Mikuriya explained the proposal for the financial year of 2021/2022, there will be approximately 165 virtual meeting days, with prior document-based phases to be used on a needs basis. Then, the possible gradual resumption for the face-to-face meetings will be started from January to June 2022. Further, for the future meetings, the WCO Secretariat also streamlines the future meetings into three sections: 14 document-based and/or virtual meetings, 11 hybrid meetings and 8 face-to-face meetings. All meeting participants mostly deliver positive feedback upon the proposal.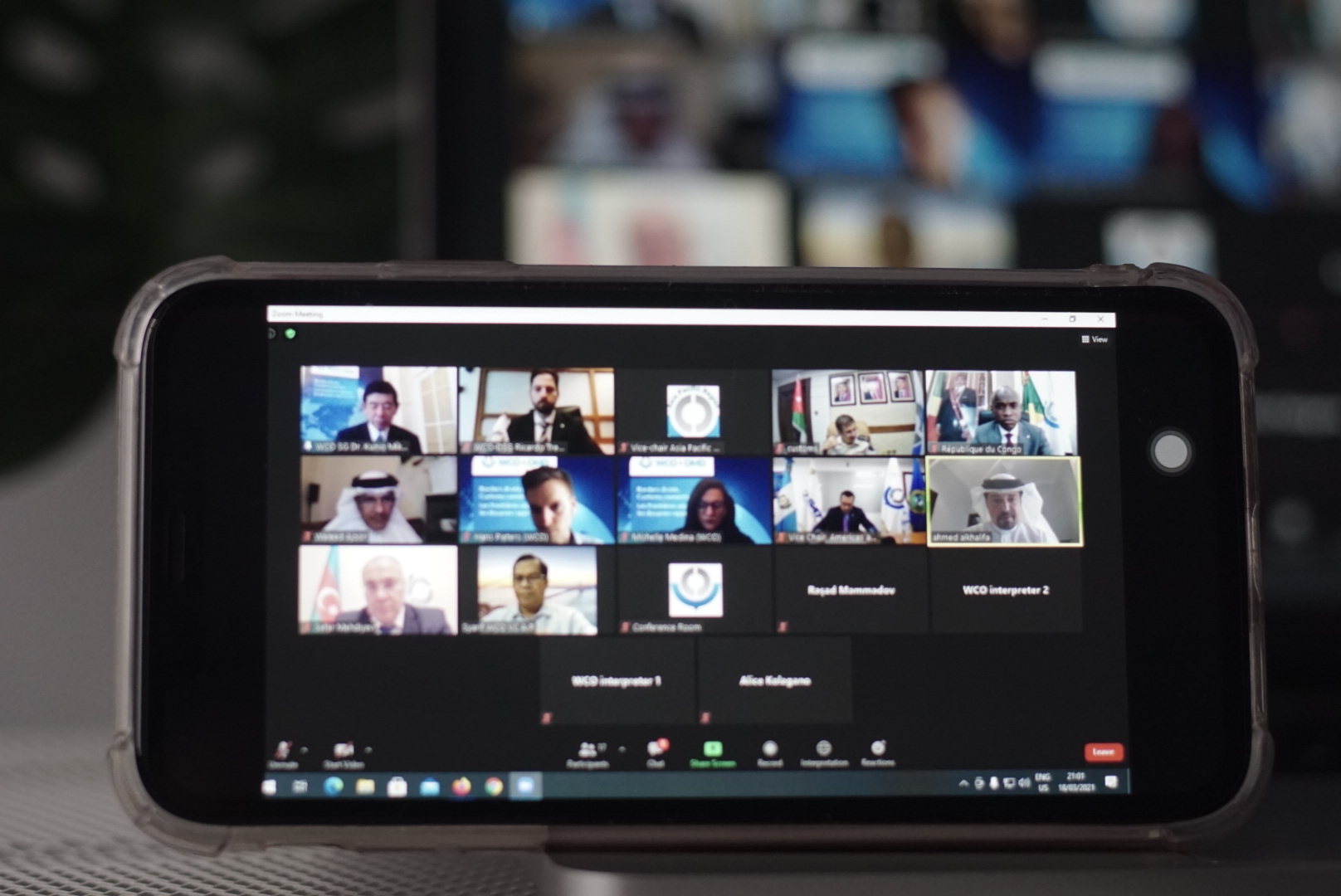 Before closing the call conference, the Chair summed up the idea of this conference call that is to deliver the information of the COVID-19 and new working methods topics to all Vice-chairs in order to get any feedback and consensus from all members. Thus, regional Vice-chairs are kindly requested to disseminate the information to all members during the regional meetings and convey the feedback to the WCO Secretariat before the Policy Commission and Council Session in June 2021.