Maldives Customs Service (MCS) held a special ceremony on 26th January 2020, to mark International Customs Day. The ceremony was officiated by the Honorable Minister of Defense, Uz. Mariya Ahmed Didi – the cabinet member assigned to MCS. Members of the executive board and senior officials from stakeholder agencies including those in the private sector attended the function.
Addressing the audience as the chief guest of the ceremony, Minister Uz. Mariyashed light on the evolving roles of customs stating that it's absolutely vital for modern day customs administrations to assume a more vibrant role in the security front, especially in view of the changing dynamics of the threats we are collectively presented with. "The general impression of the public alike is that customs is a matter of economics. However, with the increased threats of terrorism and similar security concerns, it is becoming absolutely clear that our role as predominantly a revenue collector is shifting more towards safekeeping", said the Minister. 
Continuing her remarks, she praised customs staff for their professionalism and sincere service, stating that she is not very used to hearing complaints or negative feedback about Customs. She also expressed her satisfaction for the very encouraging proportion of female participation especially in the supervisory and managerial roles.She urged all the officers to remain adherent to the governments' zeal for zero-tolerance to corruption. "To achieve this, it is vital that we instill public confidence on the institutional arrangements for raising complaints and their independent investigations", said the Minister.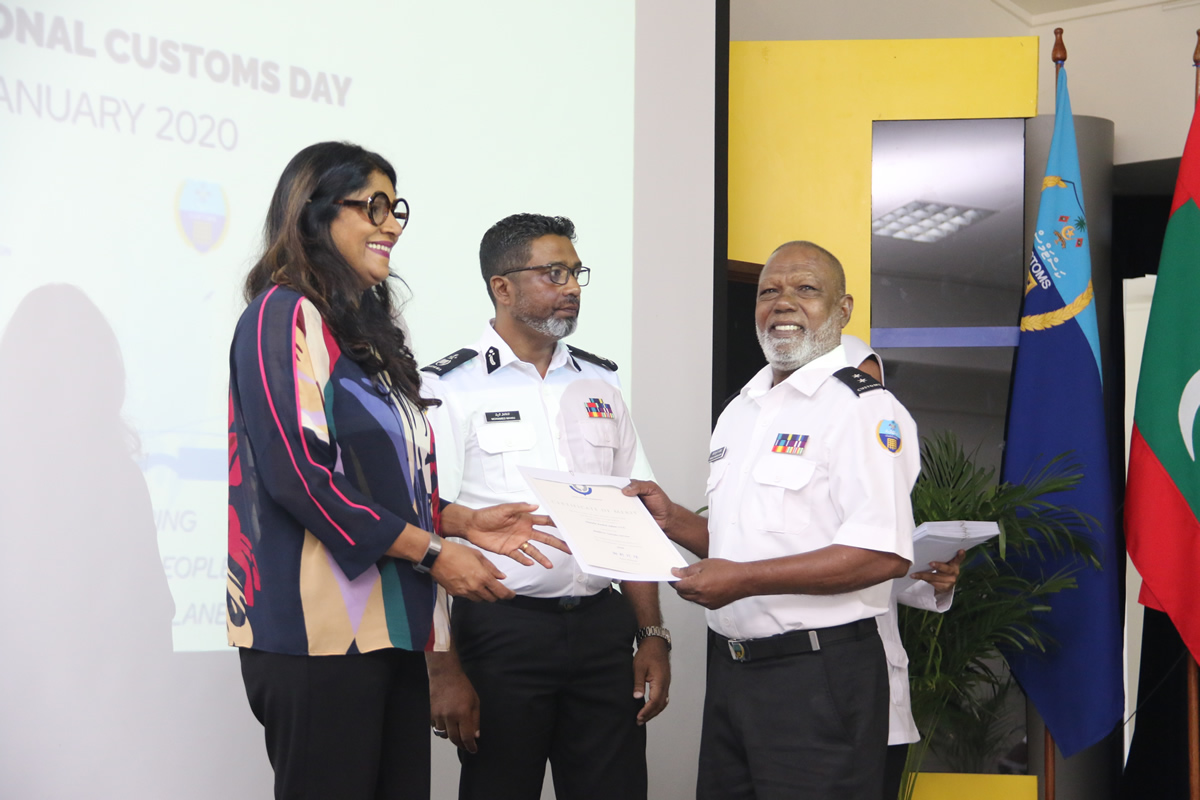 Deputy Commissioner of Customs Mr. Mohamed Maniupresented the official remarks from MCS. Beginning his speech, he conveyed greetings and best wishes of the day to the members of customs fraternity, including government agencies, businesses, customs brokers, staff and their families. Mr. Maniu also highlighted on the major achievements of the institution over the course of the past year and provided a glimpse of the directions and aspirations for the year ahead.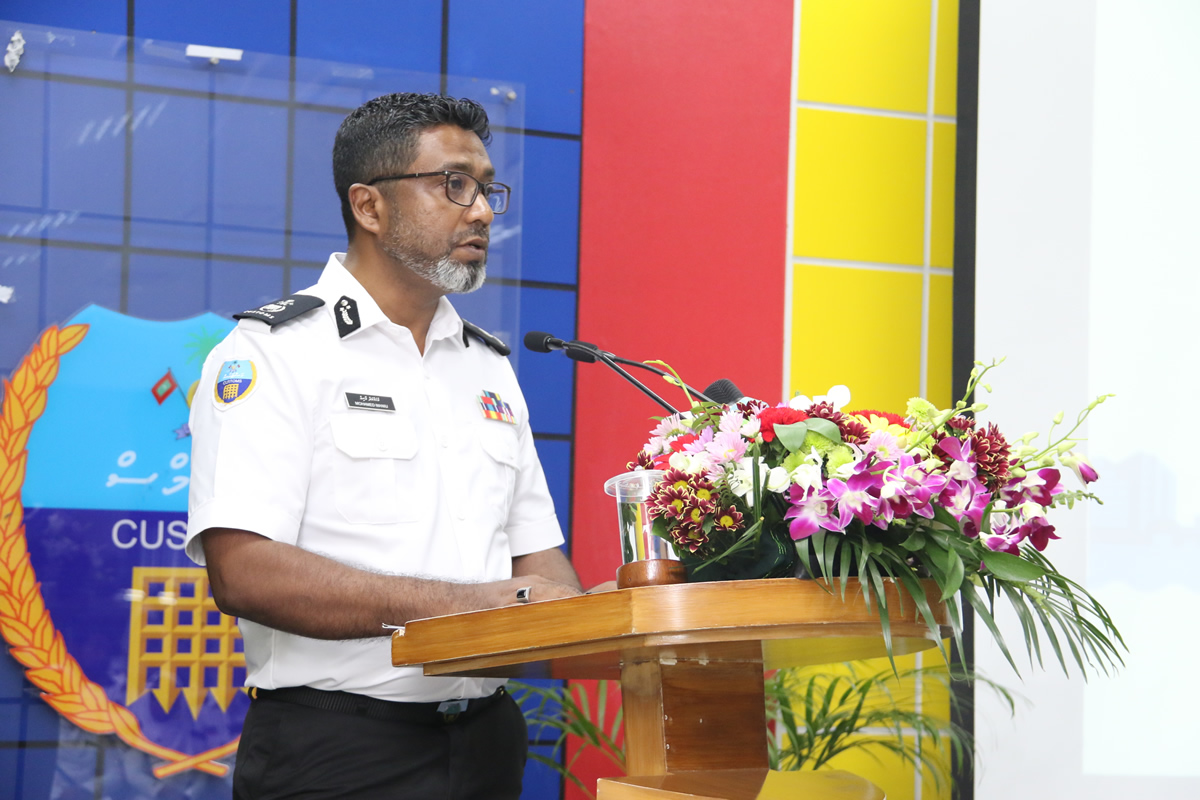 In this ceremony, nineteen officers were awarded with the WCO Certificate of Merit for their outstanding contribution towards the theme for the year – "customs fostering sustainability for people, prosperity and the planet". Certificates were distributed to the winners by the chief guest.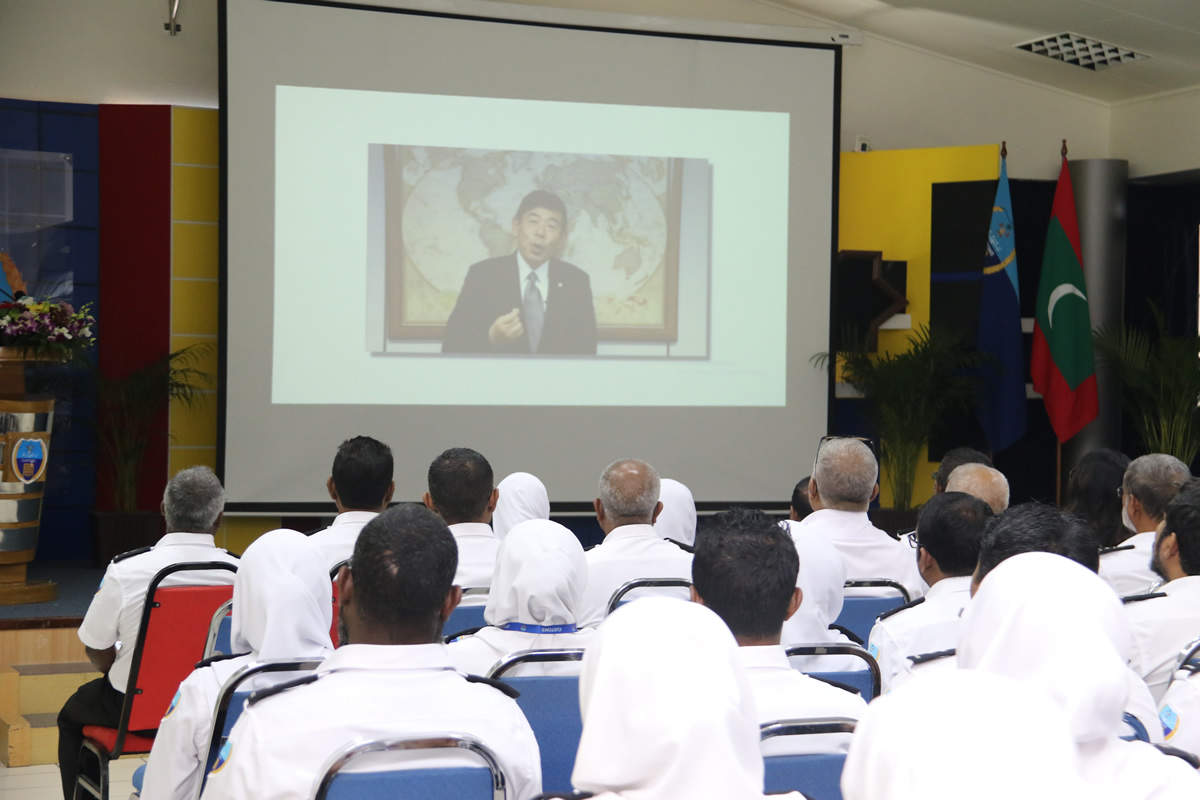 Another key highlights of the function were the introduction of two online services, namely online importer/exporter registration and off-shore application. With these introductions, those who are wishing to import goods into the country can now apply for registration electronically – a service that was previously accepted manually. Similarly, online off-shore application too will provide speed and convenience especially for those businesses requesting for site clearance of goods.