PUTRAJAYA, 2 February 2021 - The Royal Malaysian Customs Department (RMCD) made history when for the first time successfully held the 39th International Customs Day (ICD) celebration via Facebook live broadcast. The theme of ICD as set by the World Customs Organization (WCO) this year is Customs bolstering Recovery, Renewal and Resilience for a sustainable supply chain.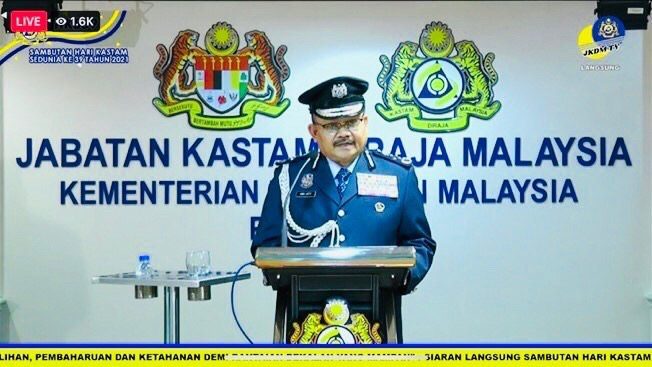 The celebration began with a speech by YBhg. Dato' Sri Abdul Latif bin Abdul Kadir, Director-General of Customs Malaysia. In his speech, Dato' Sri Abdul Latif reminded RMCD officers and staff to jointly help restore the country's economy as a result of the COVID-19 pandemic outbreak by changing the way of working and increase creativity by creating a more effective working model to help the department increase revenue. He also advised RMCD officers and staff to work wholeheartedly and practice a work culture with integrity, prioritize urgency and speed in action as well as preserve the professionalism and image of the department.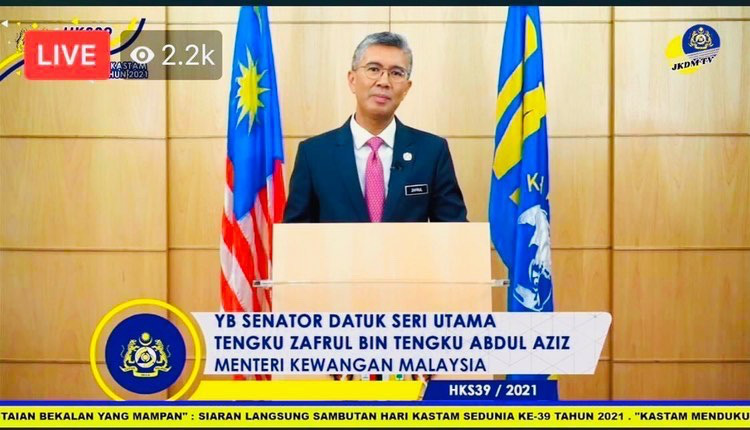 The celebration continued with the officiating speech by YB Senator Tengku Datuk Seri Utama Zafrul bin Tengku Abdul Aziz, Finance Minister of Malaysia. Through his speech, he expressed highest appreciation to RMCD for excellence in performance for the year 2020 through revenue collection of RM38.666 billion compared to the projected set of RM36.305 billion with an achievement of 106.5%. He also hopes and prays that the year 2021 will be able to create a new dimension for RMCD towards empowering high-quality Customs services and further generate revenue.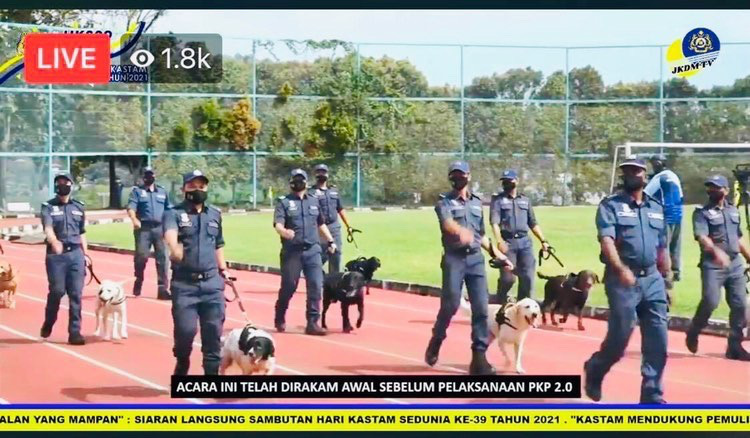 The International Customs Day celebration was further enlivened with the announcement of the list of winners of the New Horizon Innovative and Creative Convention as well as the RMCD's Excellence and Innovation Award for the year 2020. Also announced were the recipients of the WCO Certificates of Merit and other awards. Adding more radiance, also shown best wishes in conjunction with ICD celebration by YB Senator Tengku Datuk Seri Utama Zafrul bin Tengku Abdul Aziz, Finance Minister of Malaysia, YB Datuk Abd. Rahim bin Bakri, Deputy Finance Minister I, YB Tuan Mohd Shahar bin Abdullah, Deputy Finance Minister II, YBhg. Dato' Asri bin Hamidon, Secretary General of Treasury and RMCD officers. The celebration ended with a video screening of the Customs Parade. Royal Malaysian Customs Department wishes the Customs Community a cheerful International Customs Day.