The WCO and Japan Customs and Tariff Bureau signed the Memorandum of Cooperation (MOC) for the Establishment of WCO Regional Customs Laboratory (RCL) at the WCO Council sessions in June 2014. As provided by the signed Memorandum,the Central Customs Laboratory would start its activities as a Regional Customs Laboratory for WCO Asia/Pacific member administrations by providing technical cooperation and disseminating information on Customs laboratory's matters.
The RCL has two major responsibilities namely to conduct regional Capacity Building programs in the field of Chemical Analysis and to conduct information exchange as well as sharing services in Customs chemical analysis field and other related scientific matters. Since not many Customs administrations in the Asia/Pacific region have the privilege to have its own Customs Laboratory the establishment of the Regional Customs Laboratory is very much anticipated by members of the region.
The establishment of the Regional Customs Laboratory would bring benefits to the region in terms of enhancing accuracy of chemical analysis for tariff classification and rules of origin as well as for identifying illicit drug trafficking route through signature analysis. Enhanced accuracy of chemical analysis would result in an increase in revenue collection, smoother trade facilitation and better protection of public health and society.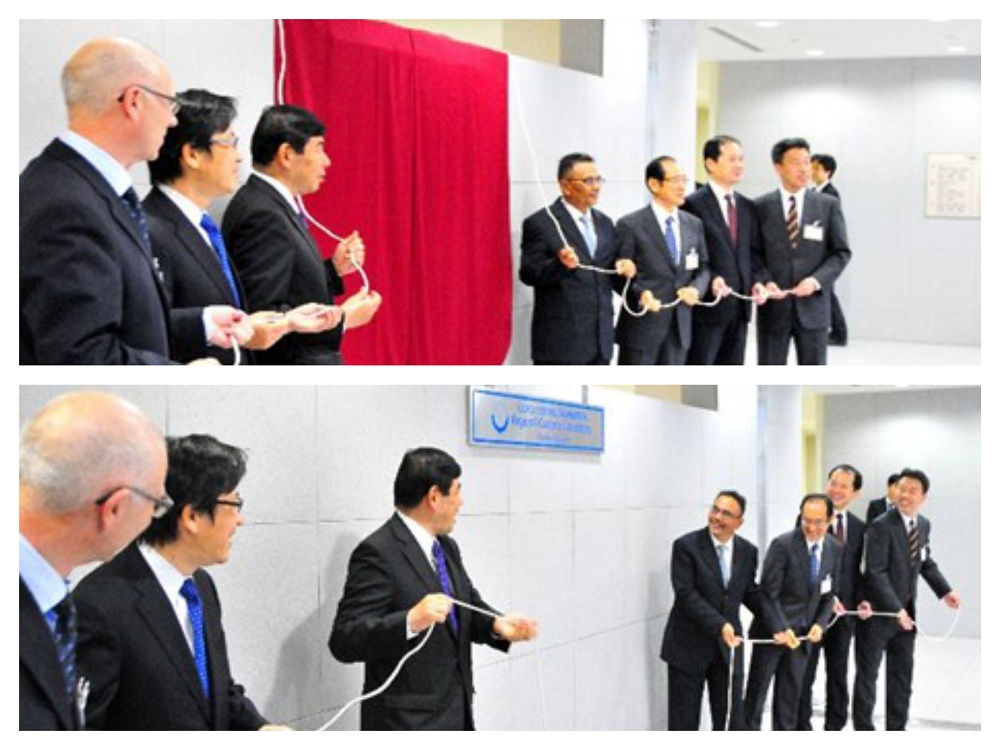 The Opening Ceremony was followed by revealing the RCL plate at the entrance hall of the building and group photo to mark the end of the event.