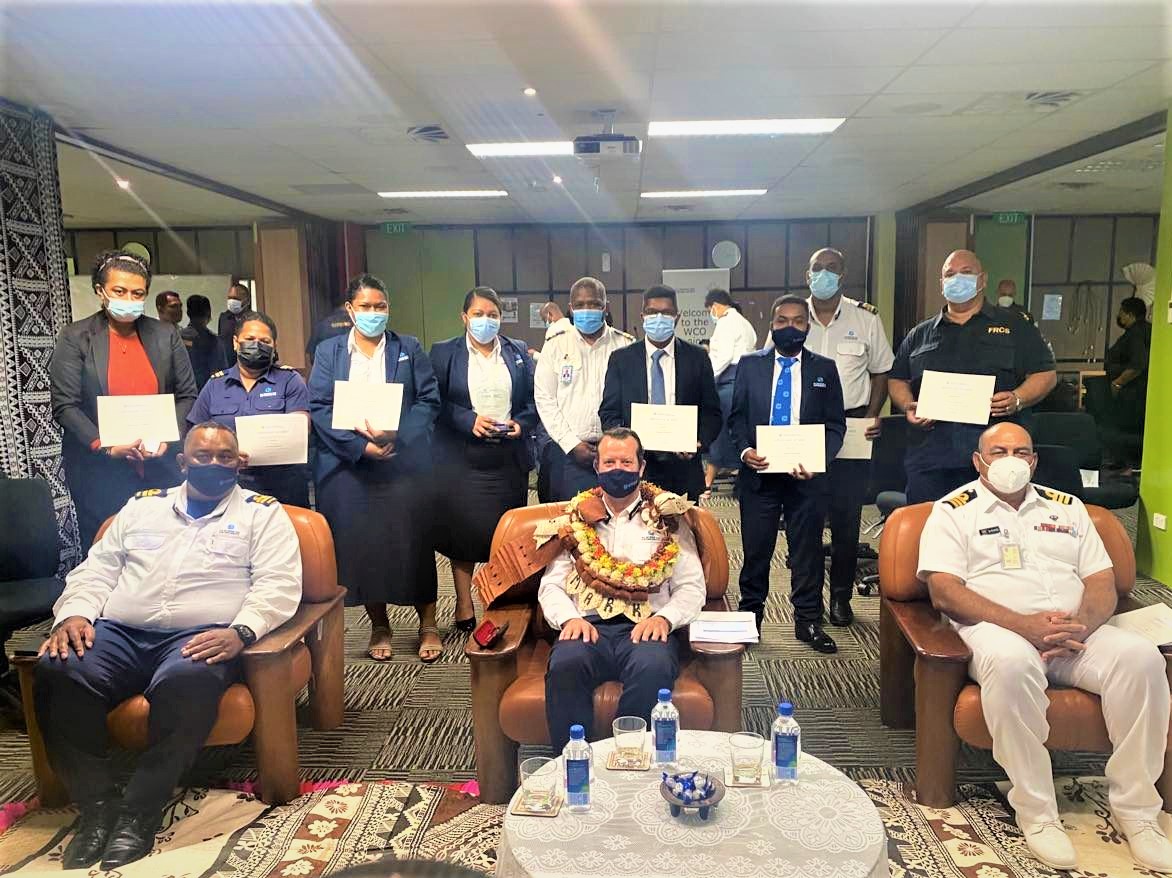 The Fiji Revenue and Customs Service (FRCS) today, 26 January 2022, joined the global Customs community in commemorating the International Customs Day (ICD).
This year, the day is being celebrated under the theme 'Scaling up Customs Digital Transformation by Embracing a Data Culture and Building a Data Ecosystem'.
According to World Customs Organisation (WCO), customs data is intrinsically linked with how Customs functions; data is used to formulate strategies, improve the quality of the fight against fraud and the collection of revenue, optimize the allocation of resources on the ground and measures the performance of Customs units.
To mark this day, FRCS officially launched the Air Cargo Control Unit in Nadi which was established within the Container Control Programme (CCP) of the United Nations Office on Drugs and Crime (UNODC) and the World Customs Organisation and funded by the Australian Border Force (ABF).
The Air Cargo Control Unit is tasked to profile air cargo consignments to prevent the exploitation of the air cargo for illicit drug trafficking and the smuggling of other illegal and prohibited commodities such as chemical precursors, arms and ammunition, endangered species, and items infringing intellectual property rights whilst ensuring the free flow of legitimate air cargo.
FRCS Chief Executive Officer Mr. Mark Dixon thanked WCO, UNODC and ABF for the continued financial and technical support stating this was a great example of "Customs to Customs Co- operation."
According to Mr. Dixon, in line with the ICD theme, FRCS is implementing several new initiatives, which will deliver technological reform, greater efficiency, more security and transparency and higher standards of performance.
"Amongst other initiatives, we will also be reviewing the Customs IT environment including the ASYCUDA World. FRCS has been automating manual processes in both Customs and Tax. This
journey of digital transformation will continue in our endeavor to bring about efficiency and accessibility to all our services," Mr. Dixon said.
11 Officers, 2 teams and 2 border partner agencies were honoured with the esteemed Certificate of Merit on behalf of the World Customs Organisation to recognise their achievements and commitment to the 2022 ICD theme.
International Customs Day was celebrated in Suva as well as Nadi, Lautoka, Savusavu and Levuka.