16-18 March 2021, Indonesia Customs and Excise Education and Training Centre held its first international webinar as a WCO Regional Training Centre (RTC), namely International Conference on Digital Transformation in Customs through the online platform. The 3 main topics discussed in the conference were: Innovation in Trade Facilitation and Customs Service, Innovation in Trade Security and Customs Control, and Innovation in Post Clearance Audit (PCA).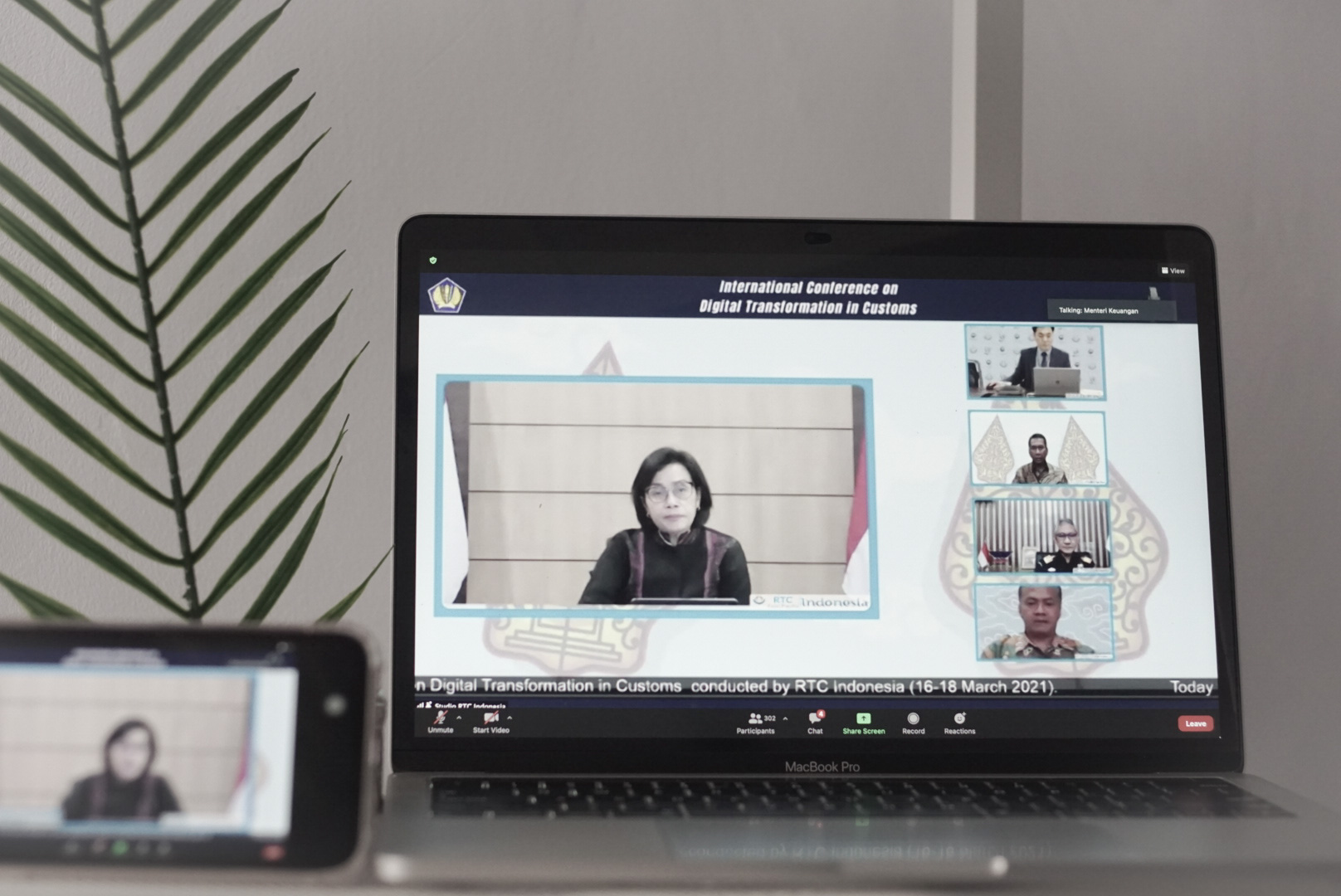 The first day of the event was opened by a remark from the Chairman of Financial Education and Training Agency (FETA), Mr. Andin Hadiyanto, and a keynote speech from Minister of Finance of the Republic of Indonesia, Mrs. Sri Mulyani Indrawati. In her remarks, she conveyed that this pandemic caused the government, business, and also all institutions has to respond, adjust, as well as in this case, thrive with this new normal situation. Digital transformation has also caused digital goods to be significantly developed in the world. Every country can see this as an opportunity or threat.
"We have to make the best of this digital transformation and to make sure that the productivity, innovation is going to be flourish while at the same time we have to see the downside ways of this digital transformation," she said. Mrs. Sri Mulyani also leaves a message for customs administration that even though digital transformation is going to be one of the most challenging tasks, it is essential for Customs administration as government agent not to be left behind, to  continuously keep up and adjusting whether in the form of policy regulation as well as the way they perform the duty.
Mrs. Sri Mulyani also welcomes the World Customs Organization initiative in the digital transformation of Customs (2016), such as the automatization of Customs authorization, single window concept, electronic data interchange, and the use of smartphones and website for communication information. These are all creating efficiency, speed, as well as transparency. Another positive impact of digital transformation is improving coordination among customs officers or between customs officer-related institution which has the same responsibility for regulation and monitoring, especially on cross border merchandise. So, the coordination is going to be much easier using the digital platform. The digital transformation is expected to increase transparency and certainty in the decision-making process that also at the same time diminish the potential of fraud of illicit trade or criminal activities.
"So, for now, we need to continue investing in the education and training for many of our Customs Officers in order for them to be able to understand the change of digital technology and adjusting the way they perform their responsibility at work," she concluded.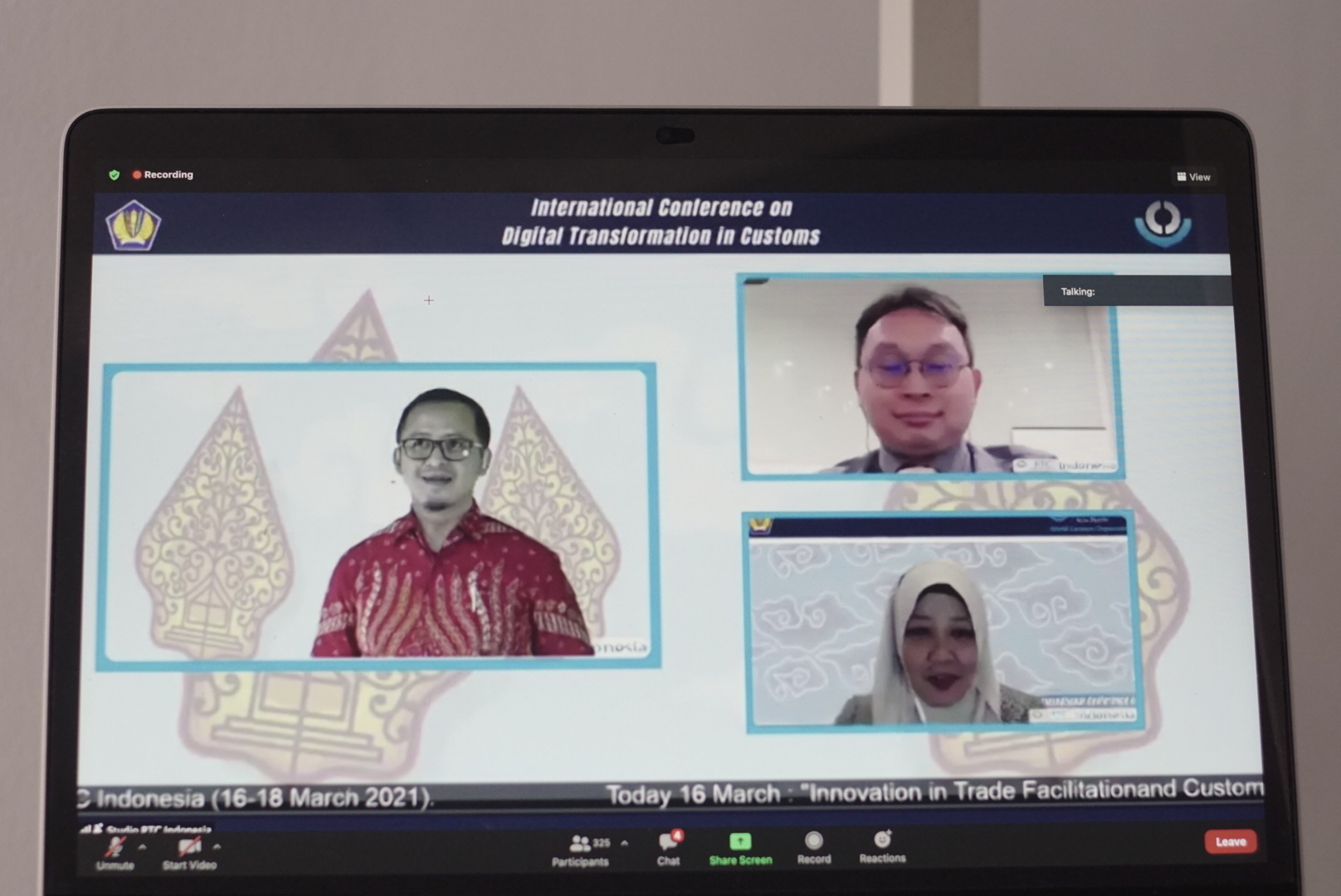 The session then continued by a presentation from Mr. Donald TAN Chor Suan, WCO Accredited Expert on Single Window, explained the concept of Single Window and Singapore's Digitalization Journey. Mrs. Sri Dewi, Deputy Director of Service Quality and Data Information Management, NSLW, is also presented the Innovation in Trade Facilitation and Customs Services. The presentation was then followed by a discussion about the submitted papers from the selected participants from Customs communities.
The second day of the conference opened with keynote remarks from the Head of WCO RILO A/P, Mr. Baek Hyungmin. On this occasion, he asserted the importance of digital approaching to draw innovation and creativity, especially in fear of trade security and customs control. A systematic digital approach needs to be developed to eventually detect and analyze high risks from threats and passengers. Furthermore, He introduced some of the technology of data analytics with different data sources. Those are structure data analytics, image recognition algorithm, and data analytics algorithm.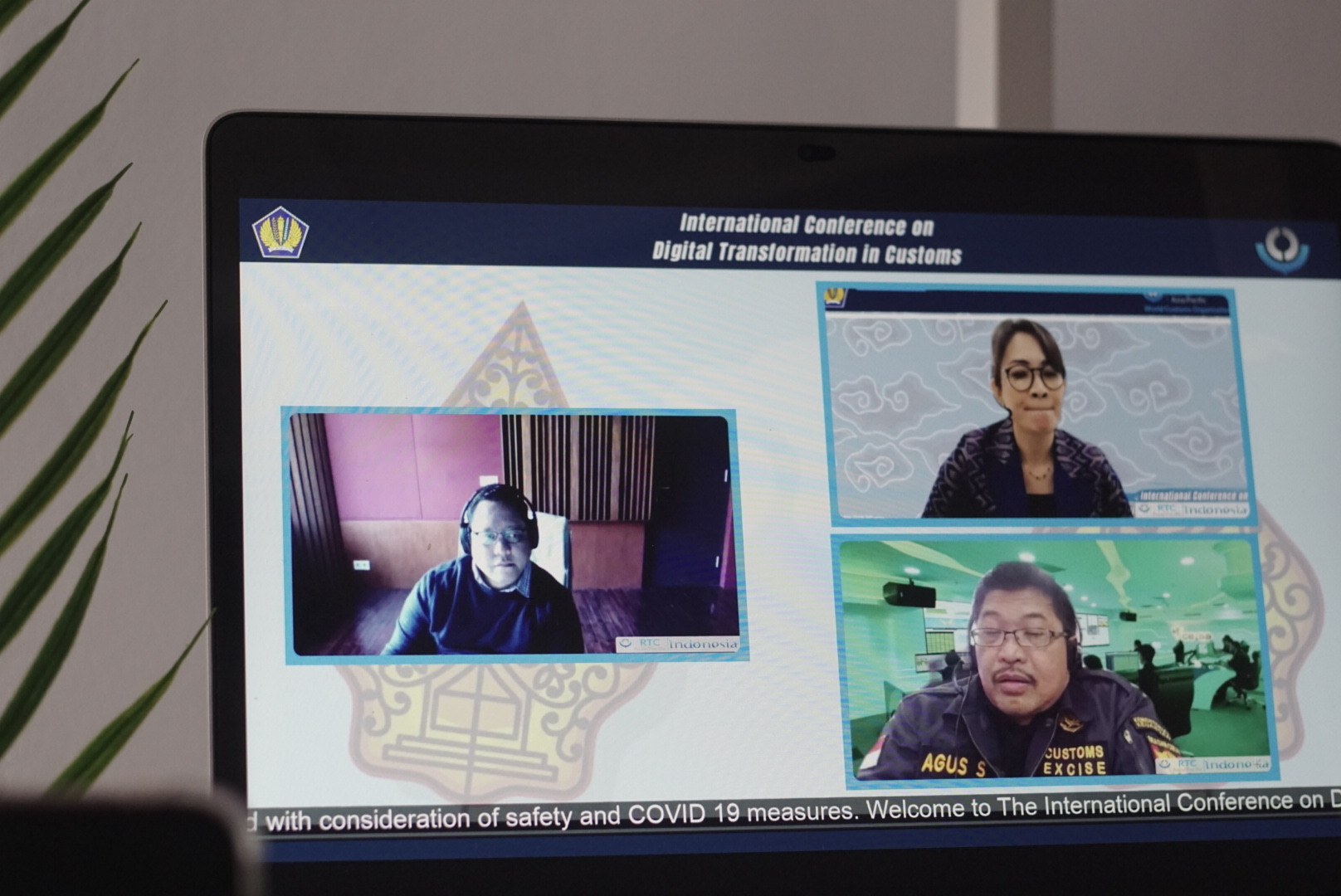 The session then continued with a presentation from Mr. Agus Sudarmadi, Director of Customs and Excise Information and Technology, who explained the Indonesia Customs data security platform. Mr. Royke Lumban Tobing, Threat Intelligence Director of PT. Spentera also shared his analysis regarding a threat intelligence on cyber-attack and data breach in the customs institution, which actively having electronic data interchange. The Security of Data Interchange became the highlight of the day, then followed by a discussion about the submitted papers from the selected participants from Customs communities.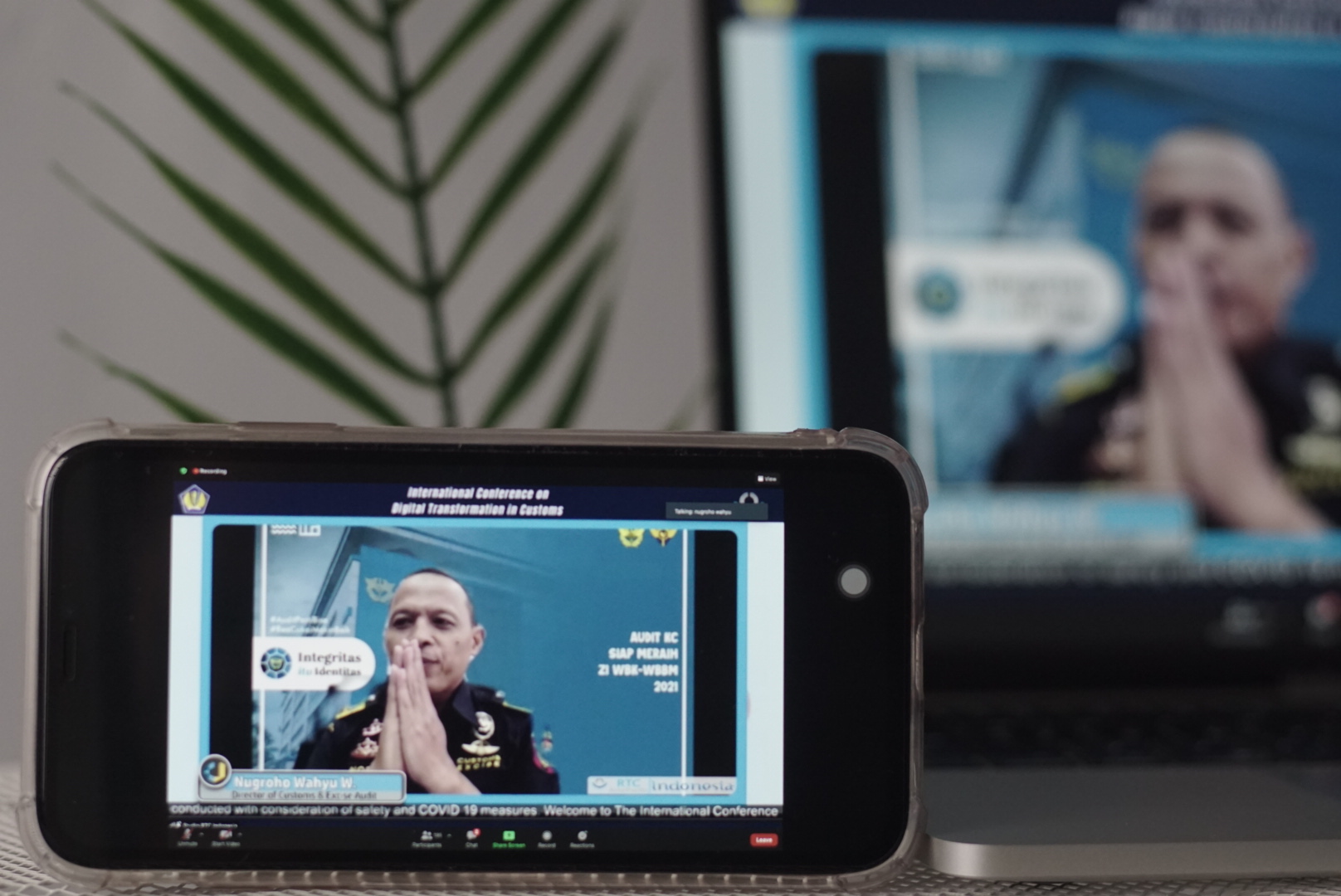 The last day started with keynote remarks from Mr. Nugroho Wahyu, Director of Customs and Excise Audit, representing the Director General of Customs and Excise of the Republic of Indonesia as the WCO Asia Pacific Vice-Chair. He conveyed that during this unusual time, digital transformation might be a necessity. It is not simply a matter of conducting an audit over video chat or taking a traditional process and moving it online. Instead, it's about digital transformation, which revamps the auditing process into something entirely new — a reimagined audit experience. Therefore, by enabling the digitalization of Post Clearance Audit, it may increase the efficiency and the ease of doing audit. "It's time for us to move from conventional procedure to digital approach for the future audit by using technology to achieve three objectives: a higher quality audit, a more efficient audit and better traders' compliances," Mr. Nugroho added.
Further, in connection with the role of Indonesia Customs as WCO Asia Pacific Vice-chair, the secretariat will continuously encourage the implementation of a modern PCA in the Asia Pacific region by implementing the WCO Implementation Guidance in Post Clearance Audit. Also, as Country Coordinator on PCA in the ASEAN Customs Enforcement and Compliance Working Group (CECWG), the secretariat is continuously coordinating and implementing the Strategic Plan on Customs Development on PCA as well as echoing and assisting the digitalization of PCA to ASEAN Member States.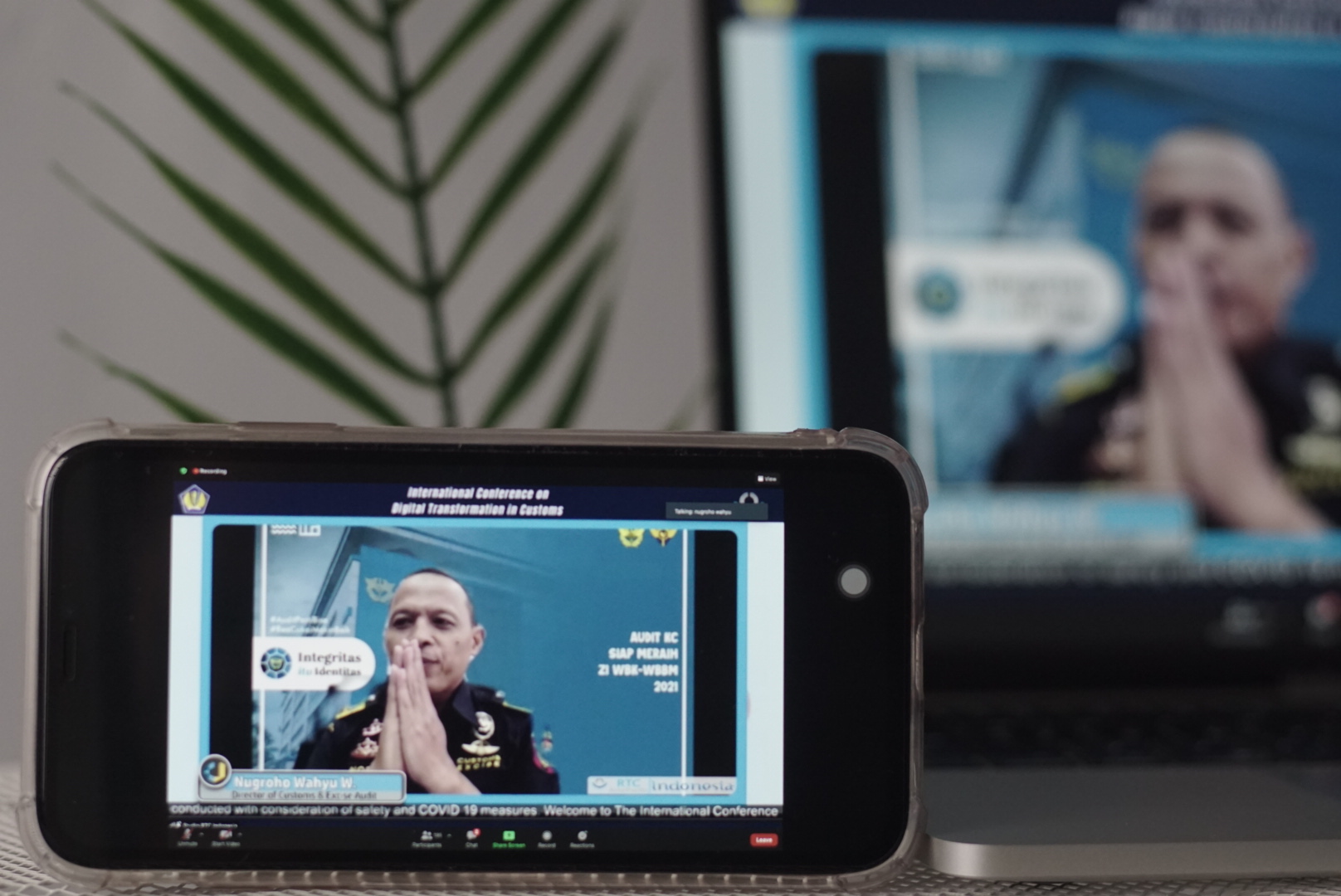 The session then continued with a presentation from Mr. Gideon HAN Ilkwon, Program Manager at WCO ROCB A/P, who introduced the current situation in Customs, present improvement of PCA performance, and highlight how to innovate PCA in the digital era by adopting AI technology. Mr. Heru Harjanto, ASEAN Regional Expert on PCA, also presented the Electronic Support Easy Audit in 2021 (E-Audit in this Era). The presentation then followed by a discussion about the submitted papers from the selected participants from Customs communities.
This international conference is a great initiative and highly appreciated by Vice-Chair Secretariat as well as the enthusiasm reach Customs Officer from A/P members, such as Australia, Belgia, Hongkong, India, Indonesia, Iran, Japan, Korea, Laos, Malaysia, Netherlands, New Zealand, Nigeria, Papua New Guinea, Singapore, Sri Lanka, Thailand, Timor Leste, and Vietnam. Hopefully, this event can enrich Customs Officers' knowledge to broaden their perspective, especially those in Asia Pacific Region. Together we are #EchoingAsiaPacific.