The 76th session of the WCO Policy Commission, chaired by Mr. Ruslan Davydov, was held in Moscow, Russian Federation from the 5th – 7th December, 2016. Representatives from 30 member countries were in attendance.
The Session was welcomed by Mr. Igor Shuvalov, the First Deputy Prime Minister of the Russian Federation. The opening speeches were also delivered by Mr. Kunio Mikuriya, the Secretary General of the World Customs Organization and Mr. Vladimir Bulavin, Head of the Russian Federal Customs Service (FCS).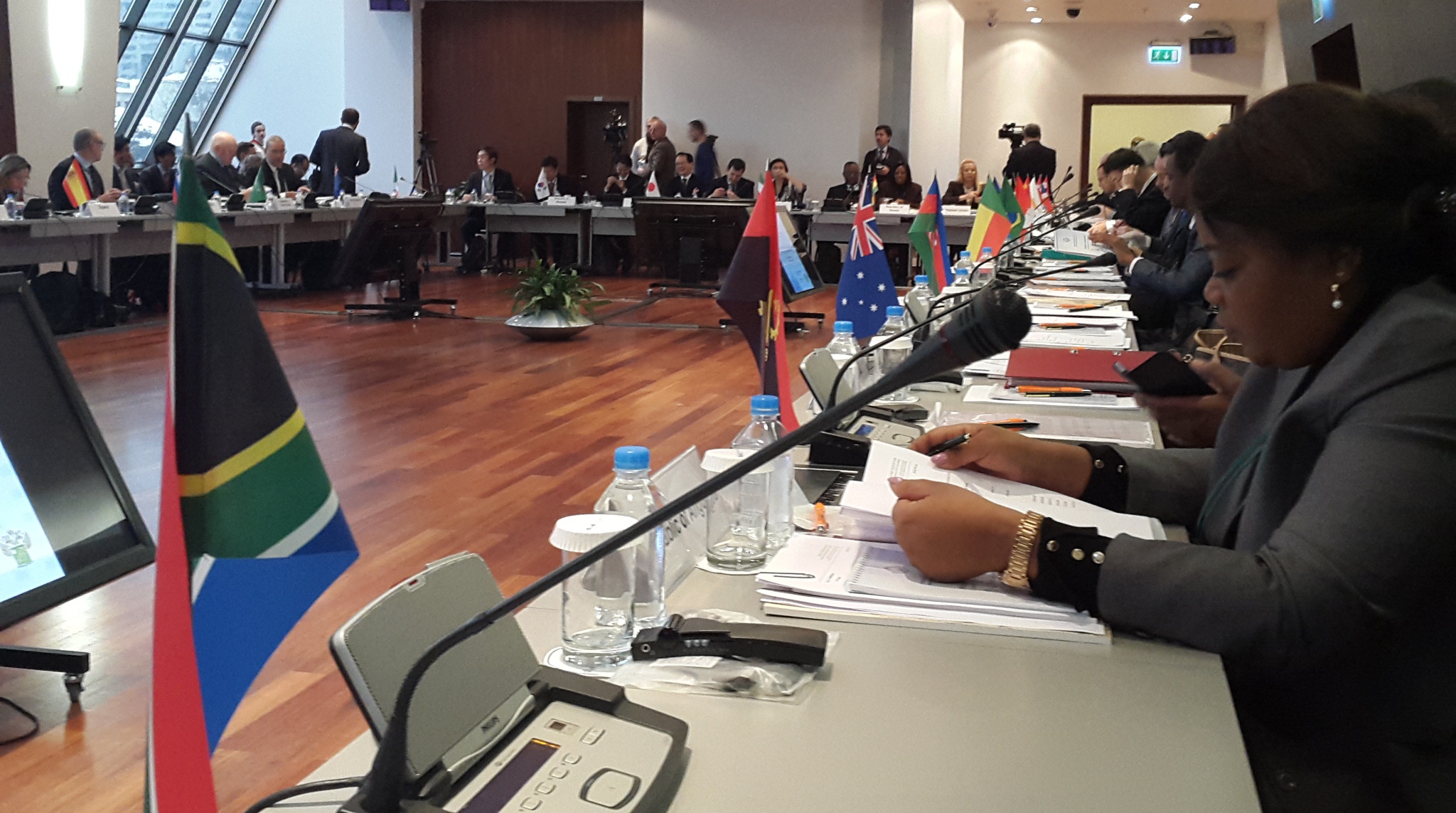 The Secretary General of the World Customs Organization (WCO) presented to the Session on the progress of the WCO Strategic Plan and of the four Packages which it consisted of. He also underscored certain key dynamics in global trade and economy, including the impact of the digital revolution and various concerns connected with globalisation.
In the course of the 3-day Session, members of the Policy Commission noted reports of the progress of the Economic Competitiveness Package Action Plan, Revenue Package Phase III Action Plan, Capacity Building, Compliance and Enforcement Package, Digital Customs and Private Sector Consultative Group (PSCG) Meetings.
Presentations were made to the Policy Commission on the issues of Trade Facilitation, Security Initiative, E-Commerce and Performance Measurement amongst other topics. Deliberations and discussions were also held amongst the members in regards to Customs-Tax cooperation, Combating Illicit Financial Flows and Strategic Plan 2016-2018. The Deputy Secretary General presented the draft WCO Operational Plan for 2017/2018 which was based on the three-year Strategic Plan approved by the Council in July 2016. Upon highlighting a number of proposed updates, he indicated that following further refinement based on feedback, the Plan would be presented to the Policy Commission and the Council in July 2017 for endorsement.
At the conclusion of the meeting, on behalf of the Policy Commission and the Secretariat, the Secretary General expressed his thanks to the Chairperson and the Federal Customs Service of the Russian Federation for their warm hospitality as well as for the excellent organisation of the meeting.