The 16th World Customs Organization (WCO) Asia/Pacific Regional Heads of Customs Administration (RHCA) Conference was held in Melbourne, Australia on 6th February, 2015.  For the Asia/Pacific region, the 16th RHCA Conference was the first regional heads conference to be held annually, following the decision made by the 15th RHCA Conference in Port Douglas, Australia in April 2014.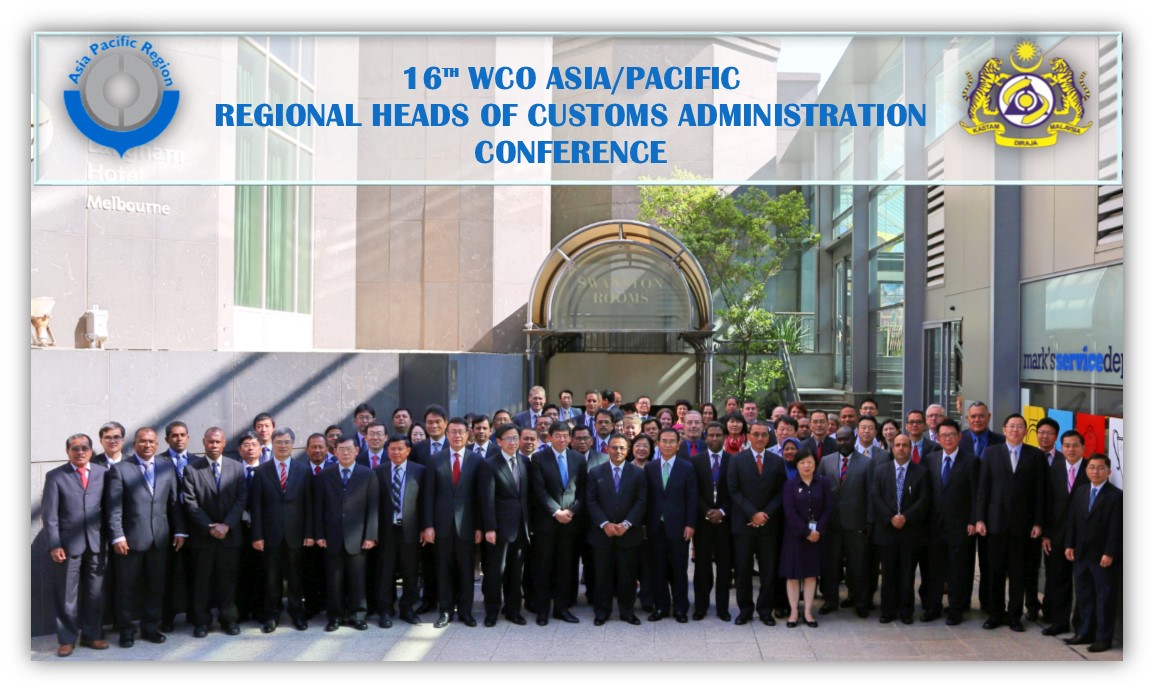 A total of seventy seven  (77) delegates from Australia;  Bhutan; Brunei Darussalam; Cambodia; China; Fiji; Hong Kong, China; India; Indonesia; Japan;  Korea; Lao PDR; Nepal; Macao, China; Malaysia; New Zealand; Papua New Guinea; Samoa; Singapore; Sri Lanka; Thailand; Timor-Leste; Vanuatu and Viet Nam attended the conference.  The Secretary General of the WCO, Mr. Kunio Mikuriya and representatives from Regional Intelligence Liaison Office (RILO) Asia/Pacific, Regional Office for Capacity Building (ROCB) Asia/Pacific and the WCO Secretariat were also in attendance as observers.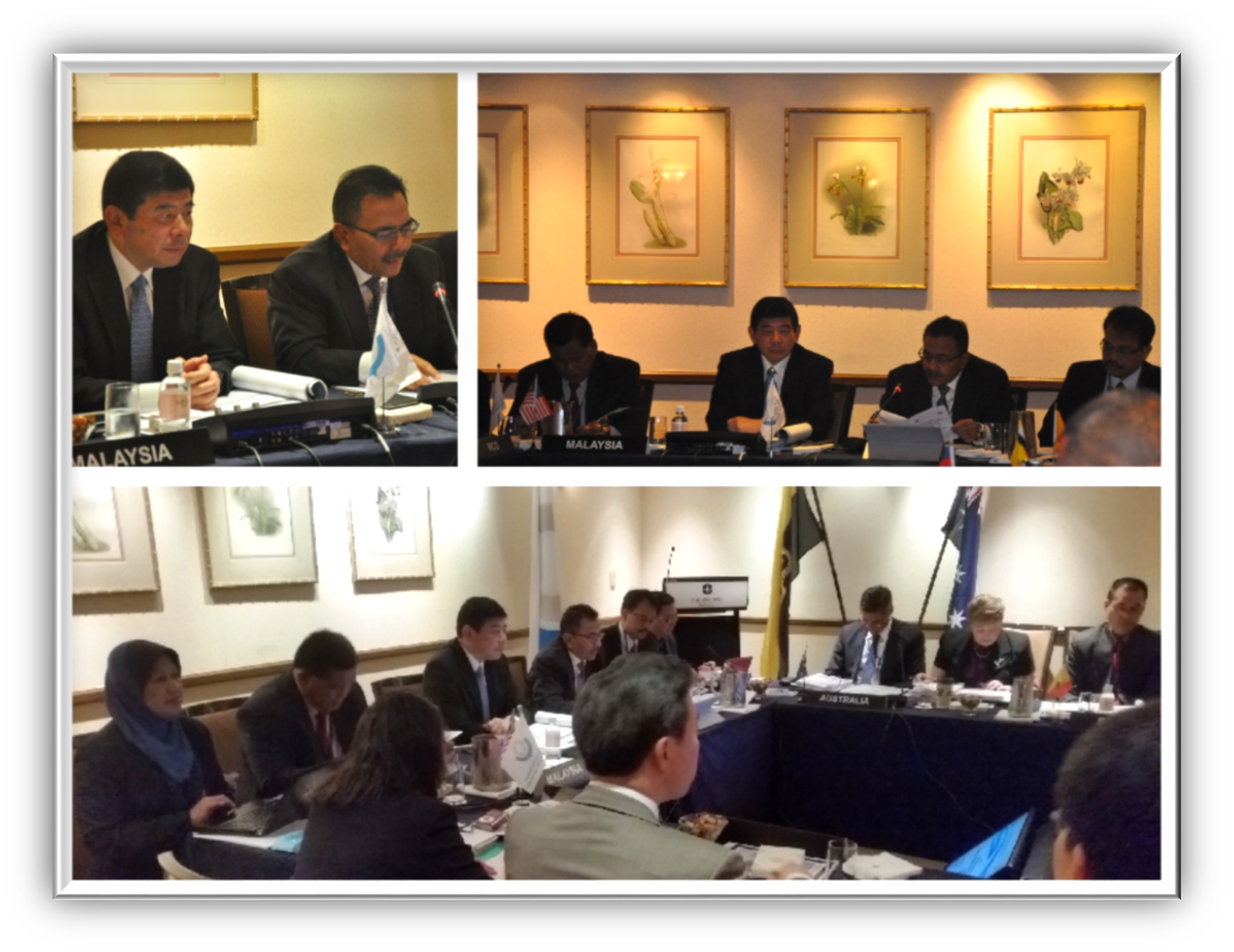 The conference was chaired by Dato' Sri Khazali Bin Hj. Ahmad, Director General  of Royal Malaysian Customs and discussed a wide range of issues including Project Customs Anti-drug Strategy (CADS), WTO Agreement on Trade Facilitation, Performance  Measurement, Private Sector Engagement at Regional Heads Meetings, Development of New Regional Strategic Plan 2016-2018, Election of Three WCO Directors at the Council Sessions in June 2015 and Nomination procedure for WCO Asia/Pacific Vice-Chair. The Conference also took note of the reports from the WCO Asia/Pacific Vice-Chair Secretariat, RILO A/P and ROCB A/P. Timor Leste's affiliation to RILO A/P was also endorsed by the Regional Heads.

WCO Secretary General, Mr. Kunio Mikuriya in his presentation pointed out the key  issues discussed by the WCO Policy Commission held in Recife, Brazil in December 2014. He informed  that the Policy Commission have discussed in details the issues of the World Trade Organization (WTO) Trade Facilitation Agreement (TFA) and updated Members on the progress of WTO TFA since the last Council Sessions held in June 2014.  He mentioned that the WTO Members have undertaken the legal review of the text of the WTO TFA since the conclusion of the Bali Package and the Protocol of Amendment was adopted in November 2014. He reiterated that for the Agreement to come into force, it requires two-third of WTO members to ratify the Agreement. He also informed that WCO has launched the Mercator programme  to assist Members in implementing the TFA. The Policy Commission also discussed the effective linkage between the WCO Strategic Plan and Regional Strategic Plans, as well as performance of regional structures.
In his closing remark, the Chairperson thanked Australian Customs and Border Protection Service (ACBPS) for her generosity in hosting the conference and he also thanked the delegates for their active participation and contribution.