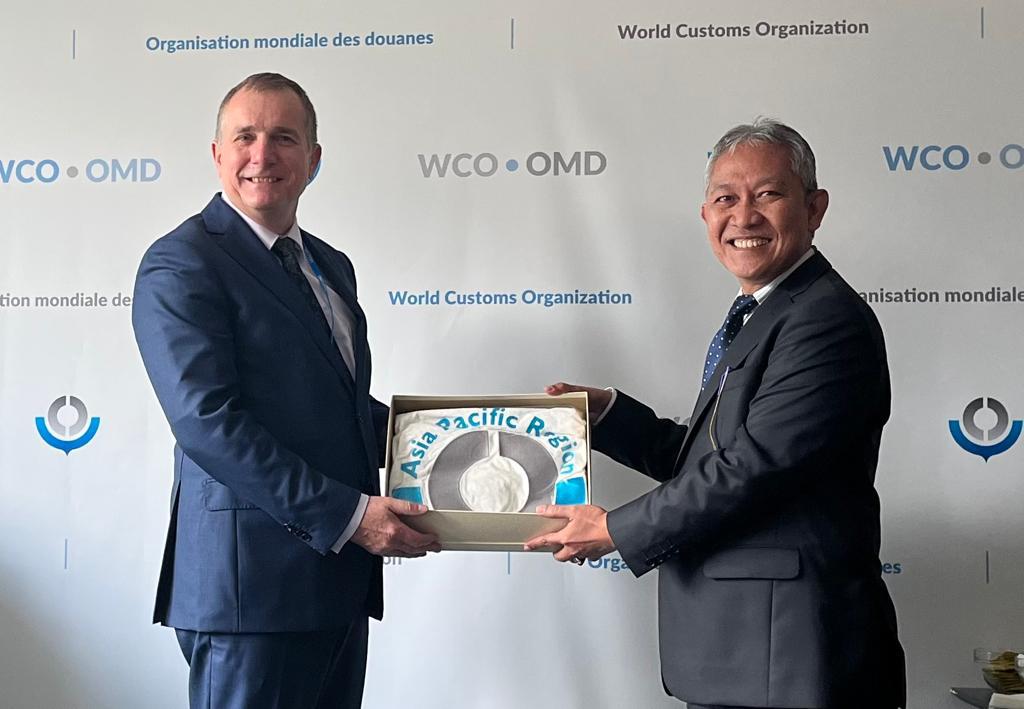 On 25 June 2022, the Vice Chair Secretariat held bilateral meeting between Directorate General of Customs and Excise (DGCE) of Indonesia and Australia Border Force (ABF) in the WCO Headquarters, Brussel, Belgium shortly after the 139th/140th Session of the WCO Council ended. This meeting aimed to hand over the baton of Vice Chairmanship from Indonesia as a WCO A/P Vice Chair 2020 – 2022 to Australia as the new appointed Vice Chair for the next period of 2022 – 2024. The ceremony symbolized by the handover of WCO Asia Pacific' flag, Asia Pacific Regional Strategic Plan 2022 – 2024 document, and also token of appreciation.
In his remarks, the Director General of DGCE, Mr. Askolani, congratulated Australia for the official appointment. Mr. Askolani also took the opportunity to emphasize on several issues within the Asia Pacific region and highlighted the Asia/Pacific Regional Strategic Plan (RSP) as a guidance and living document that members are welcomed to make recommendation to further improve the RSP. Another thing discussed in the meeting was the experience of Indonesia taking the role in early period of COVID-19 outbreak which was a very challenging time. Therefore, Indonesia upgraded The Vice Chair Operating Manual as a guideline for Australia, especially regarding the conduct of virtual meeting in hybrid format. Indonesia also welcomed to have a follow-up meeting to discuss further details.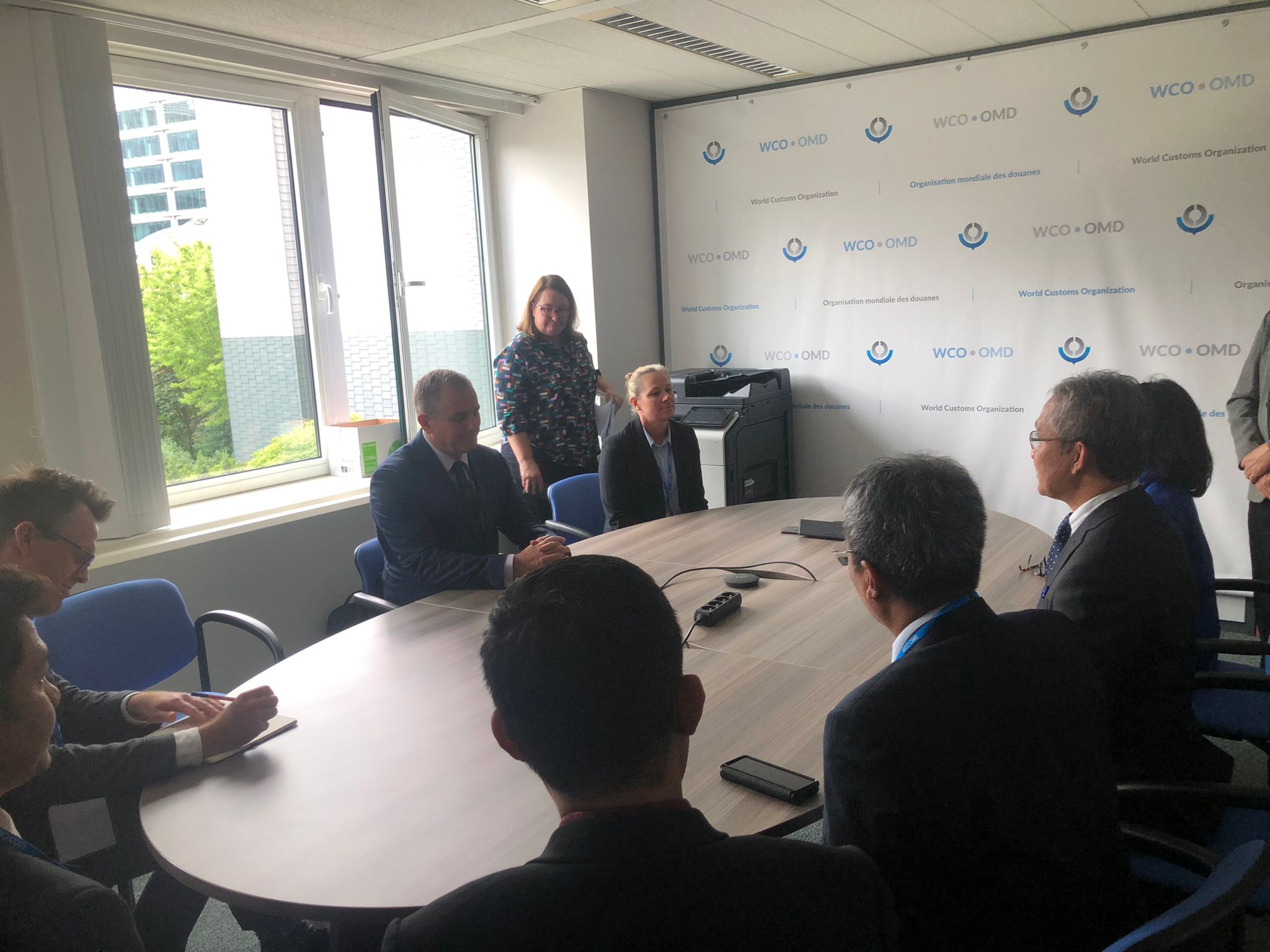 ABF Commissioner, Mr. Outram, sincerely appreciated Indonesia Customs as a predecessor Vice Chair and team for their dedication and great work during its tenure. He hoped that the good relationship and cooperation remain closer for the mutual benefits of the region.
Lastly, Indonesia wished Australia a successful chairmanship amidst the ongoing COVID-19 pandemic and look forward to visit Australia for Asia/Pacific regional meeting. Once again, congratulation Australia for appointed as the new WCO Asia Pacific Vice Chair for the period of 2022 – 2024. Together, we're echoing Asia Pacific!