As agreed during the 22nd ASEAN Directors General of Customs Meeting held in Singapore, Malaysia will host the 15th CECWG Meeting. The 15th meeting of the ASEAN Customs Enforcement and Compliance Working Group (CECWG) was held in Equatorial Hotel, Melaka from 18 to 20 March 2014.
This meeting was officiated by honourable Dato' Hj. ZainulAbidin Bin Taib, Deputy Director General of Customs (Customs & GST). The meeting was chaired by honourable Dato' Hj. Zulkifli Bin Yahya, Penang State Director of Customs.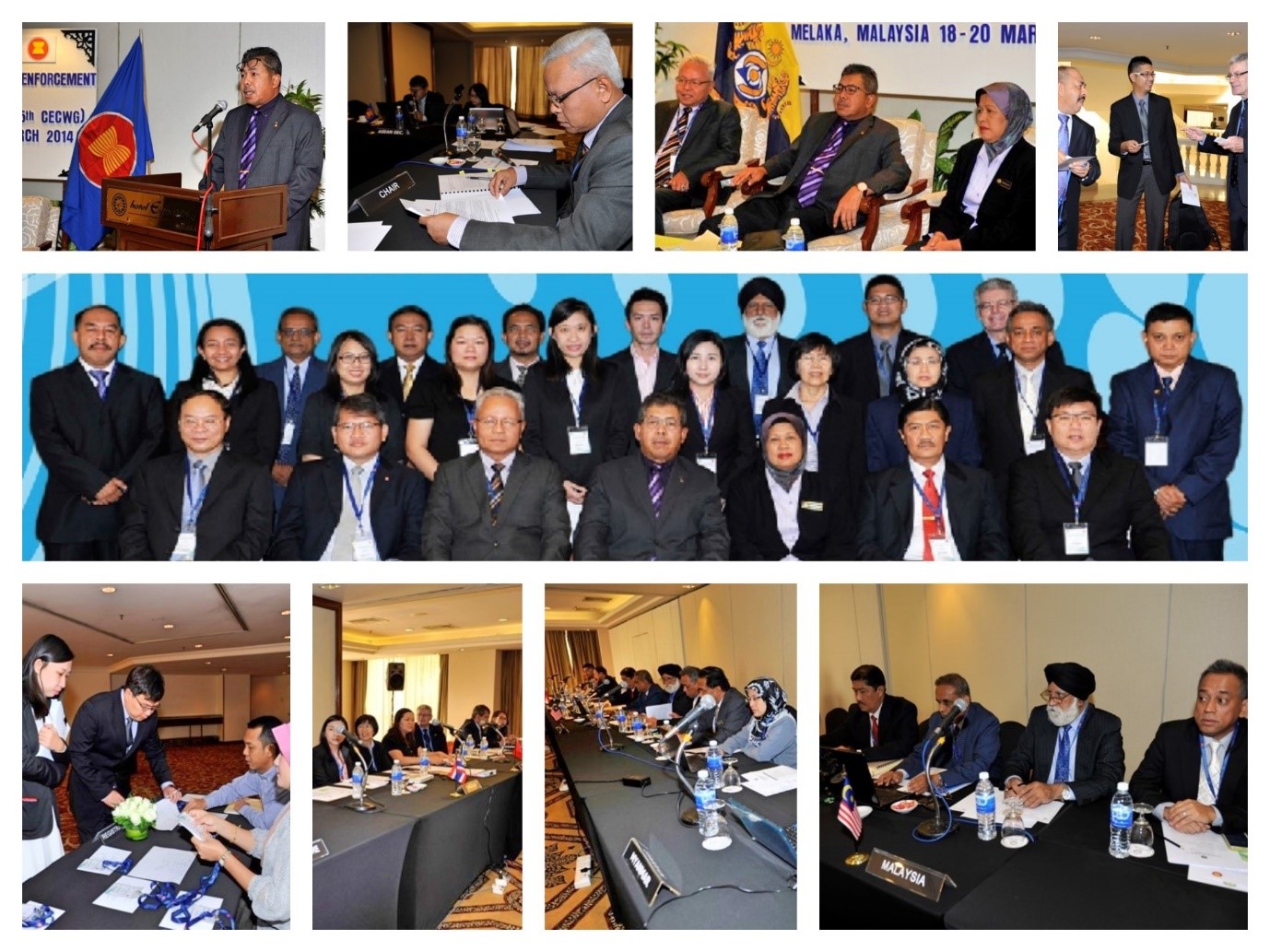 The meeting discussed the implementation of the activities of the ASEAN Strategic Plan for Customs Development (SPCD) that were under the CECWG's responsibilities. Delegates from Brunei, Cambodia, Indonesia, Malaysia, Myanmar, Philippines, Singapore, Thailand, Vietnam& ASEAN Secretariat attended this meeting.