The Twenty-Sixth Meeting of the World Customs Organization (WCO) Asia/Pacific (A/P) Regional Contact Points (RCP) was held at the Shangri-La's Fijian Resort and Spa, Yanuca Island, Sigatoka, Fiji from the 9th to 11th November, 2016. Delegates from Australia, Bhutan, Cambodia, China, Fiji, Hong Kong China, India, Indonesia, Iran, Japan, Korea, Malaysia, Maldives, New Zealand, Papua New Guinea, Samoa, Singapore, Sri Lanka, Thailand, Vanuatu and Viet Nam attended the Meeting. The representatives from the WCO, the WCO Regional Intelligence Liaison Office A/P (RILO AP), the WCO Regional Office for Capacity Building A/P (ROCB A/P) and the Oceania Customs Organisation (OCO) were also in attendance as observers.
The Meeting was officiated by the Permanent Secretary for Economy Ms. Makereta Konrote. In her keynote speech, she welcomed all the delegates to the 26th WCO A/P RCP Meeting and she expressed her appreciation for the strong support and cooperation given by members of the A/P region to the Vice-Chair. Ms. Konrote also thanked the WCO for its ongoing support to the Asia/Pacific Region.
Ms. Konrote highlighted the global challenges and threats faced across all borders and commended the regional platform provided by the WCO which assists various countries to work smarter, forge alliances and also protect their economies.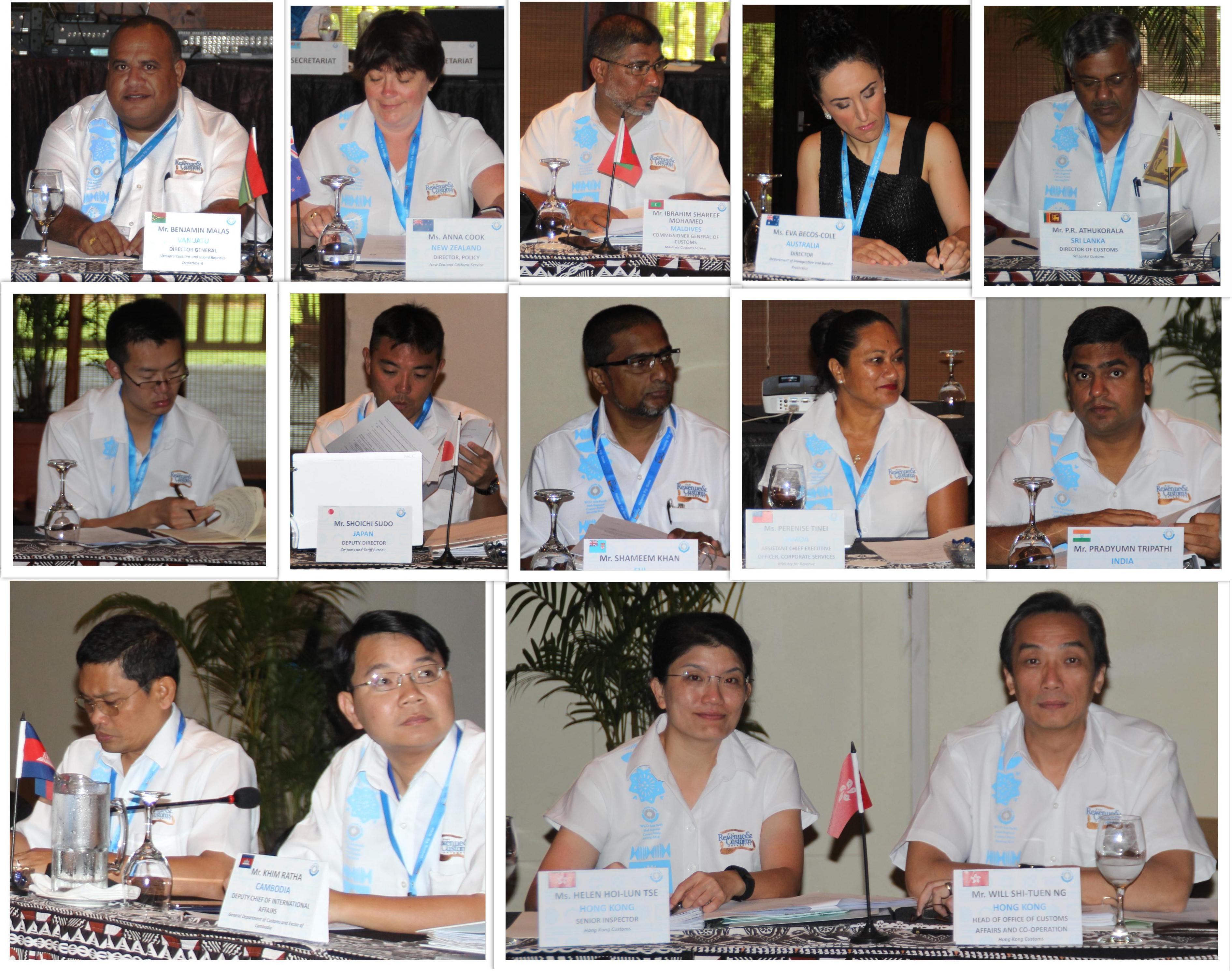 The Meeting was chaired by Mr. Visvanath Das, Vice-Chair Asia/Pacific, and discussed an extensive range of issues including the "Development of the Regional Strategic Plan 2018-2020" as well as the "A/P Vice-Chair Nomination Mechanism" and also further deliberated the "Proposal to Develop the Terms of Reference for the WCO Asia/Pacific Regional Heads of Customs Administration (RHCA) Conference".
The Meeting also took note of the reports from the WCO, WCO Asia/Pacific Vice-Chair Secretariat, ROCB A/P and RILO A/P.
In his closing remarks, the Chairperson thanked the delegates for their active participation and valuable contributions.