The WCO 72nd Session of the Policy Commission was held at Instituto Ricardo Brennand, Recife, Brazil from 8th to 10th December 2014. Twenty eight countries, 3 observers and also the Private Sector Consultative Group (PSCG) members attended the Meeting. The Asia-Pacific Region was represented by Malaysia (WCO Asia-Pacific Vice-Chair), India, Japan, Korea (Republic of), Singapore, Thailand and Australia (Chairperson of the Audit Committee). The Meeting was chaired by the Chairperson of the Council, Mr. Zouhair Chorfi from Morocco.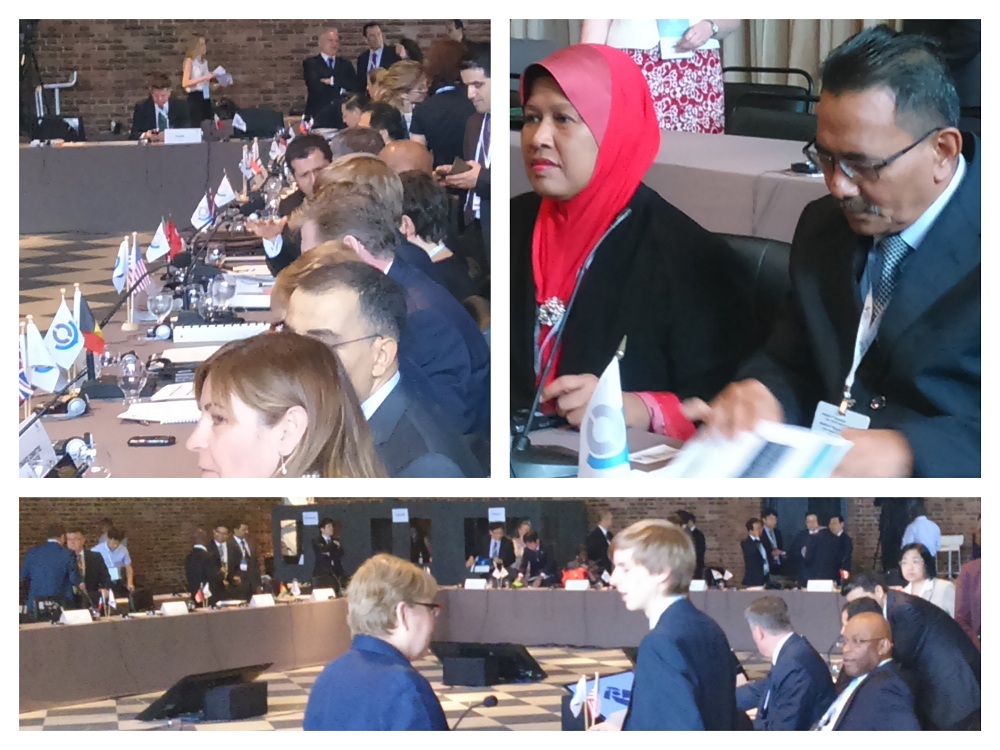 Mr. Carlos Alberto Barreto, the Secretary of Brazil's Federal Revenue Service officiated the memorable event and welcomed the delegations to the Meeting. The delegates took note of the Secretary General's progress reports of the implementation of the WCO Strategic Action Plan and the developments in the SAFE Framework of Standards and aviation security. Besides, the Secretary General also announced the launching of Project Iris, an important new WCO initiative to create a Web-based "news aggregator", and the WCO theme for 2015 "Coordinated Border Management - An inclusive approach for connecting stakeholders".
During the 3-day Meeting, various issues of common interest were discussed, namely:
i.Customs-Business Partnership Guidance;
ii.Trade Facilitation;
iii.Revised Terms of Reference for Private Sector Consultative Group (PSCG);
iv.Performance Measurement;
v.Customs Brokers;
vi.Impact of e-commerce on revenue collection;
vii.Strategic Plan/Programme Budget for financial year 2015/2016;
viii.Outcomes of Finance Committee's 96th Session;
ix.Election of Directors in 2015;
x.Proposal by the Russian Federation regarding the election procedure for the Chairperson and Vice-Chairpersons of the WCO;
xi.Other Governance matters; and
xii.Ebola virus disease
On behalf of New Zealand, Malaysia as the Vice-Chair presented the paper on 'Impact of e-commerce on revenue collection'. Meanwhile, 2 breakout sessions were held for the topics of 'Performance Measurement' and 'Trade Facilitation', during which the delegations were divided into 3 groups and deliberated the strategic questions put forward by the WCO. The outcomes of these breakout sessions were presented later on to the Meeting for guidance on the way forward. The Chairperson adjourned the Meeting by thanking the delegates for their constructive inputs and feedbacks to achieve the Meeting's objective and conclude it by wishing everyone safe journey home.